Louis (Leizer Malzmann) Myers left Bremen for New York in November 1904. In 1928, he visited Labun with his New York born son, Bernard. They took several photographs. Unfortunately we do not know the names of most of the subjects.

Use of these photographs is courtesy of Peter Myers (Bernard's son and Louis' grandson). The photographs are in the archive at YIVO.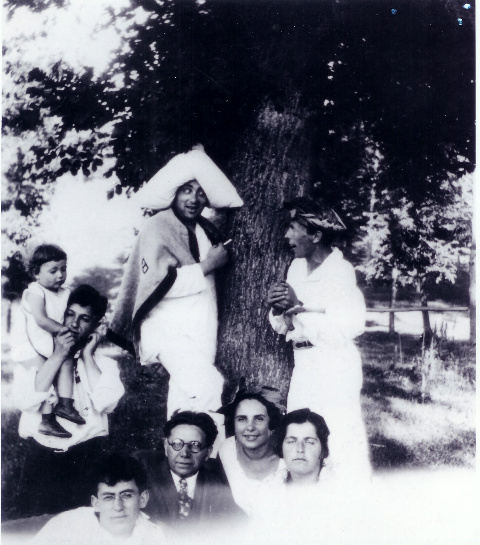 Louis Myers and friends.
Louis is the gentleman with the tie in the lower portion of the photograph. We do not know who the others are (or if they are family), but they obviously had our sense of humor.
Louis Myers (1886-1938) was born in Labun and arrived at Ellis Island via the Main on 25 Nov 1904. Like several relatives before and after him, he became a glazier in New York City. Later, he owned several cinema houses. He married Dora Waxenberg (1887-1967), also from Labun, and had son, Bernard (1908-1993). Louis and Dora divorced and each remarried. Louis married Yetta Hirschorn and had a daughter Renee Myers Adelstein (1917-1945). Dora married another Labun native, Jacob Alperin (1888-1960).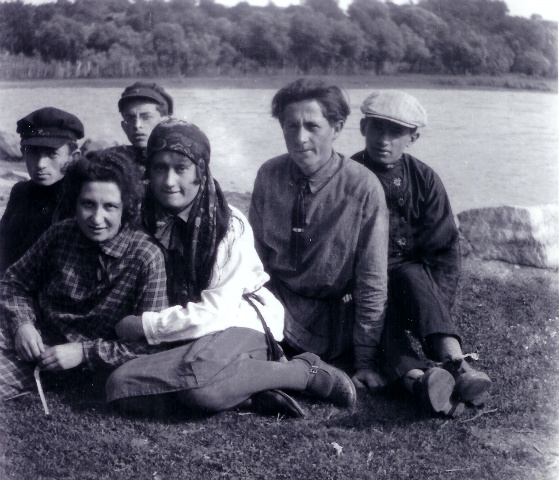 Labun group, probably on the banks of the Khomora River. The needlework on the boys' shirts is particularly nice.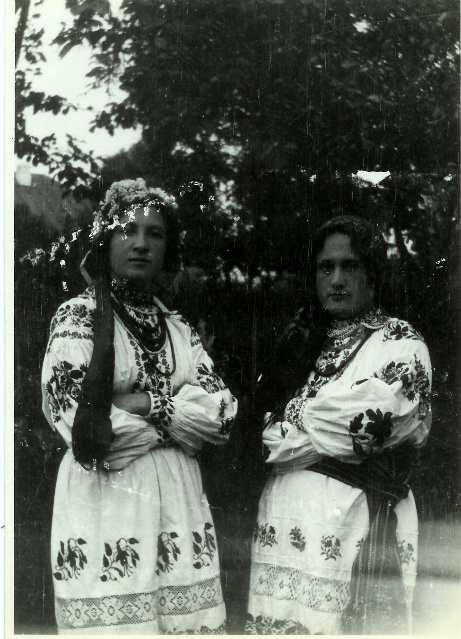 Labun ladies. Possibly same two as in picture, above.
Beautiful embroidery.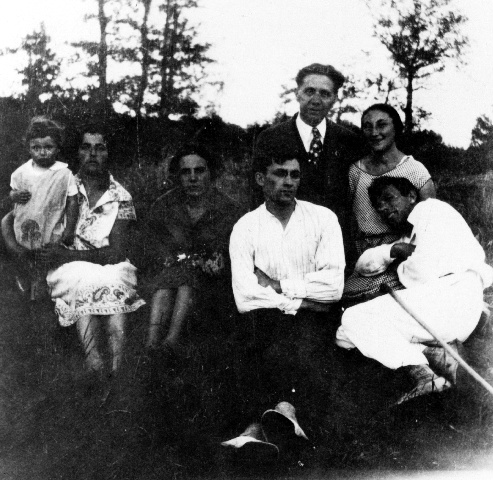 Labun Group: Louis Myers is the one in the tie.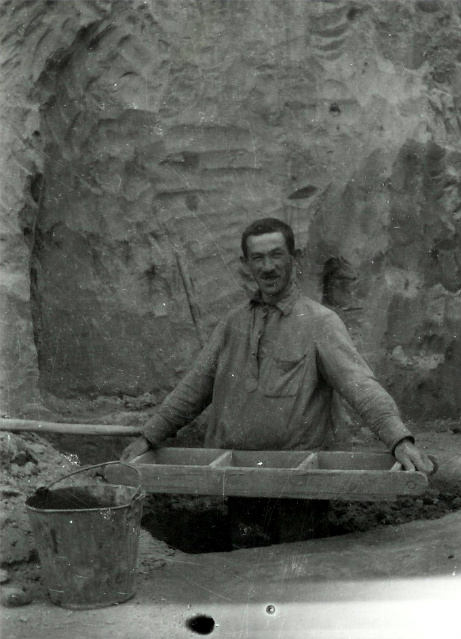 Brickmaker