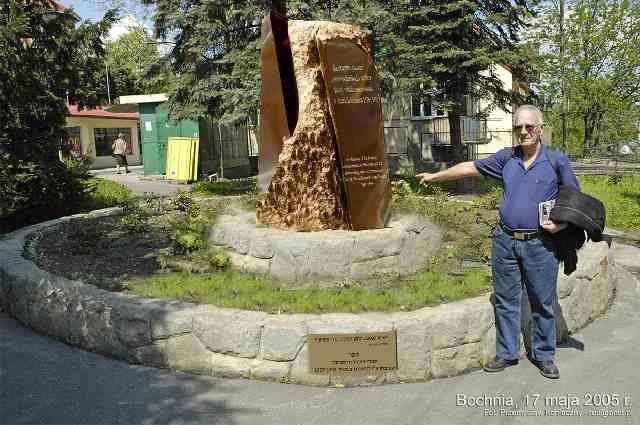 The City Counsel of Bochnia has agreed to erect a memorial by the renowned Israeli artist, Yael Arzi, commemorating the Bochnia Jewish victims of the Holocaust 1939 – 1945. The location of the plaque will be on the crossing of the streets Solna Góra and Niecała.

The Laying of the Cornerstone ceremony will be held in Bochnia on August 22nd, with the participation of the City Mayor, Mr. Cholewa, other Polish dignitaries, and guests from Israel.
THE REASONING BEHIND THE MEMORIAL LOCATION
The German Occupation Authorities established the Ghetto in the year 1941 as a closed living area for the Jewish population. It covered several streets including Bracka, Kowalska , Solna Góra, Niecała and Sw. Leonarda. Those streets were part of the Ghetto until its liquidation in autumn of 1943. On the Niecała street was a house that served the Judenrat and in its basement was the prison where Jews were held. On the corner of the streets. Sw. Leonarda and Wieznioiw Oswiecimia (or on solna Gora) functioned a Hospital for the Ghetto tenants. Further, on a hill between the streets Leonarda and Solna Gora the German burned the bodies of the executed Jews from the Ghetto. This place was also an execution point for the last hidden Jews, after the liquidation.
The square between the streets. Solna Góra and Niecała. was therefore the Centrum of the Ghetto and in its vicinity, many tragic events related to the extermination of Jewish population, occurred.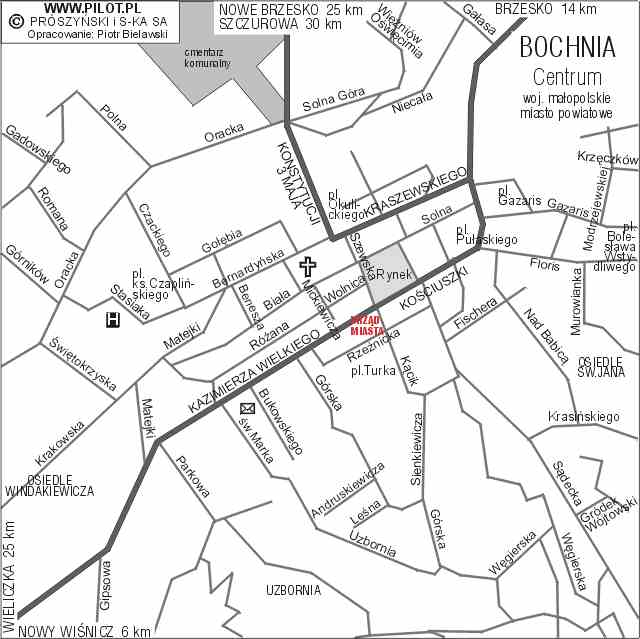 ---
This site is hosted at no cost by JewishGen, Inc., the Home of Jewish Genealogy.
If you have been aided in your research by this site and wish to further our
mission of preserving our history for future generations, your
JewishGen-erosity is greatly appreciated.

Jewish Gen Home Page | KehilaLinks Directory

Compiled by Eilat Gordin Levitan. Updated February 4, 2020 Copyright © 2007 Eilat Gordin Levitan (eilat.gordinlevitan@gmail.com).
---