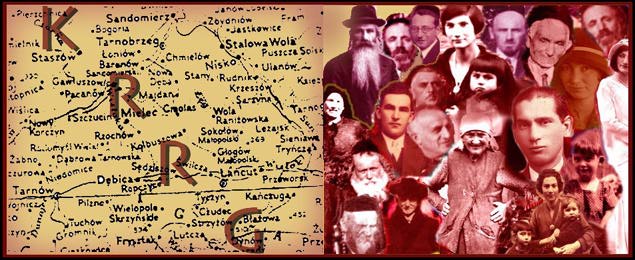 The Rebbes of Przeworsk
---
Submitted by Suzanne A. Wertheim . Photos taken in June 2005 during her visit to Przeworsk.

These photos are part of a large collection of photos submitted by Ms Wertheim. They can be seen throughout the Przeworsk webpage under several headings, including:
Maps, Photos of Przeworsk - 2005, Photos of Przeworsk - before 1944, The Przeworsk Synagogue, and Przeworsk Cemetery.

There is no date for this photo but it was certainly taken before 1944. In the middle is Rabbi Ben Zion Halberstam of Bobov. The one on the left is his son R' Chaim Yehoshua and the right his son R' Chaskel Duvid
Click on the pictures for a full size version. However, these are large pictures. They may take a while to load.
---
© Copyright 2015 Kolbuszowa Region Research Group. All rights reserved.