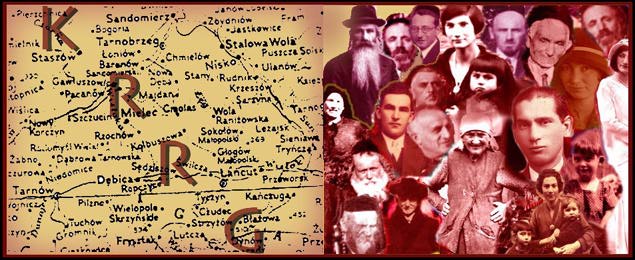 Map of downtown Przeworsk at the bus station
---
Submitted by Suzanne A. Wertheim . Photos taken in June 2005 during her visit to Przeworsk.

These photos are part of a large collection of photos submitted by Ms Wertheim. They can be seen throughout the Przeworsk webpage under several headings, including:
Photos of Przeworsk - 2005, Photos of Przeworsk - before 1944, The Przeworsk Synagogue, Przeworsk Cemetery, and The Rebbes of Przeworsk.
Map Of downtown Przeworsk found at the Bus Station. Jagielonska Street divides the map. Jagielonska Street, which runs just north of the old downtown, is actually also Highway E40/4 coming east out of Kraków.

The site of Jewish cemetery can be identified on the close up of the map as Plac Chopina. You will find it in center of the close up just above Jagielonska Street. Next to it is a steering wheel, denoting the bus station.

On the close up, above Jagielonska Street you can see the site of the Post Office marked by an envelope. Banks marked by $ signs. The Gimnazyum [High School] can be seen at the right of the map, above Jagielonska Street, marked by a blue "shield"
Click on the pictures for a full size version. However, these are large pictures. They may take a while to load.
---
© Copyright 2017 Kolbuszowa Region Research Group. All rights reserved.