The Oral History of Ruth Rabinowitz Losman
As told to Roberta Benor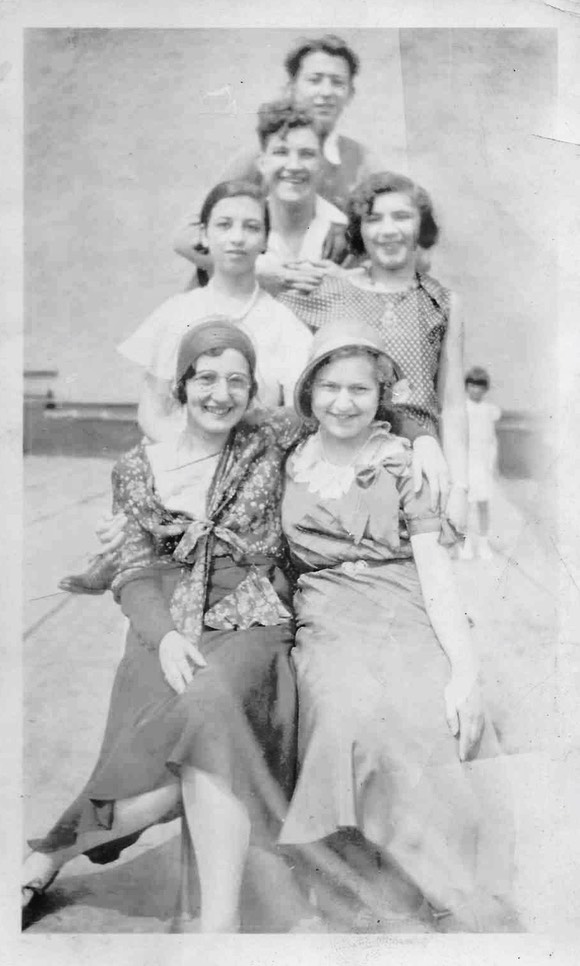 Ruth (1915 - 2012), seated in the front row on the right in the photo above, was only five or six years old when her family fled from Minsk, driven out by Bolshevik troops who occupied their home, beat her father, and stole their valuables, including her mother's wedding ring. 
Ruth's father, Isaac Rabinowitz (1882 - 1941), grew up in Pahost near Byerazino, where his father Hirsch Rabinowitz was in the lumber business. Ruth's mother, Beila Freid (1888 -1946), grew up in a nearby shtetl where her father ran a mill.  
Ruth remembered that Isaac owned a lumberyard near Minsk, until the political changes that followed the Russian Revolution turned well-to-do businessmen like him into targets of the new regime.
The family's escape, their harrowing journey to Antwerp - interrupted when Ruth had to undergo a primitive tonsillectomy - and their new life in New York are recalled in this detailed oral history, recorded in 2002 when Ruth was 86 years old.
Ruth Remembers: The Oral History of Ruth Rabinowitz Losman