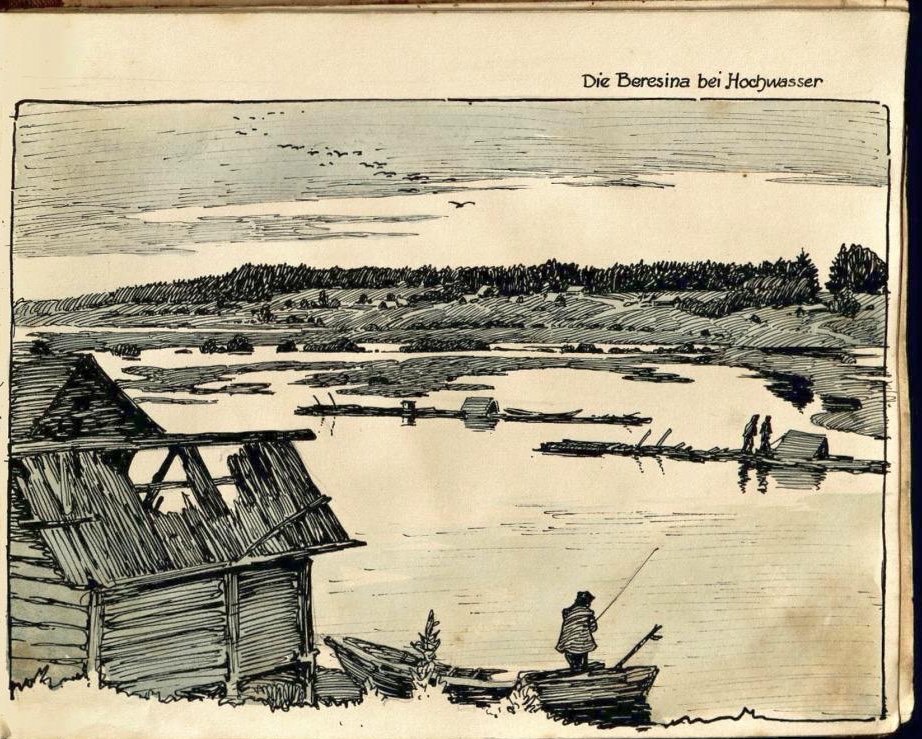 The History of the Jewish Community in Byerazino / Pahost
by Carola Murray-Seegert, Ph.D.
Civil War and Soviet-Polish War
The Byelorussian Soviet Socialist Republic
NEW:
Pogroms in Byerazino, 1919 - 1921. Records donated by Daniel Chernin
NEW:
NEW:
The Beresina in Flood. Sketch by Carl Sauermilch, 1918. Source:
"Zeichnungen von Curt Sauermilch von der Ostfront." Europeana 1914 -1918.
http://www.europeana1914-1918.eu/en/contributions/6458#prettyPhoto