Mazkeret Batya (Batya Memorial) was jointly founded by Russian immigrants and local Jews in early November 1883. The town is located in central Israel southeast of Rehovot and twenty-five kilometers (15.5 miles) from Tel Aviv. Mazkeret Batya has an area of 7.44 square kilometers (2.86 miles2) and a 2015 population of 12,698 people.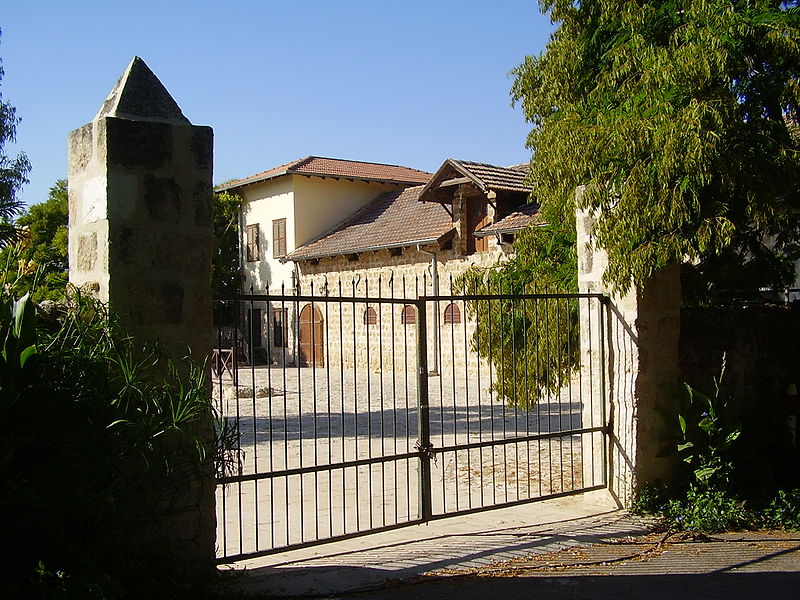 Baron Rothchild's Farm
In reaction to anti-Jewish pogroms that began in the Russian Empire in 1881, Jews began to return to Eretz Yisroel. This desire to return to Palestine gave birth to the Hovevei Zion (Lovers of Zion) Movement. Hovevei Zion emphasized agricultural settlement in Palestine. Mazkeret Batya was the first of these agricultural settlements. The land on which the settlement, then called Ekron, was built was purchased by Baron Rothschild. The name of the settlement was changed to Mazkeret Batya in 1887 in memory of Baron Edmond James de Rothschild's mother — Betty Solomon de Rothschild.
Pavlova is a small village located about 211 kilometers west-southwest of Minsk, Belarus, in the Province of Grodno. The village was founded in 1850 under the authority of Tzar Nicholas I. In that year, a census indicated that there were thirty Jewish families living in Pavlova.
Life in Pavlova was difficult. In response to a revolt and wide unrest, the Tsar imposed severe restrictions on minorities living in his realm. Jews, including the Jews of Pavlova, were prohibited from wearing their traditional dress and had their publications controlled by Tsarist authorities. Jewish education was abolished and Jewish children were subject to compulsory military service, forcing them to be educated in Christian military schools. In those first years, the settlers farmed the land but had poor crop harvests; only after eight years did the harvests begin to improve, as did the cattle and sheep.
Despite these difficulties, the community persisted for many years. On Sukkot 1882, Rabbi Szmuel Moholiber, a leader of the Hovevei Zion Movement, convinced Baron Edmund de Rothschild to support the settlement of experienced Belarus Jewish farmers in Palestine. Eleven families from Pavlova were chosen to establish a Jewish village in Eretz Yisroel. The site for this new settlement was near the Arab village of Akir, near where it is believed is the biblical Philistine city of Ekron. The settlers began plowing on 7 November 1883, the founding date of the Moshava of Ekron.
Details of life in both Pavlova and Ekron can be read at Pavlova's Jewish Farmers and the founding of Moshava Ekron, Palestine.