Kolonja Izaaka


(Kolonia Izaaka, Kolonia Isaaka, Isakowa, קולוניה איזאקה)
Lat: 53° 24', Long: 23° 45'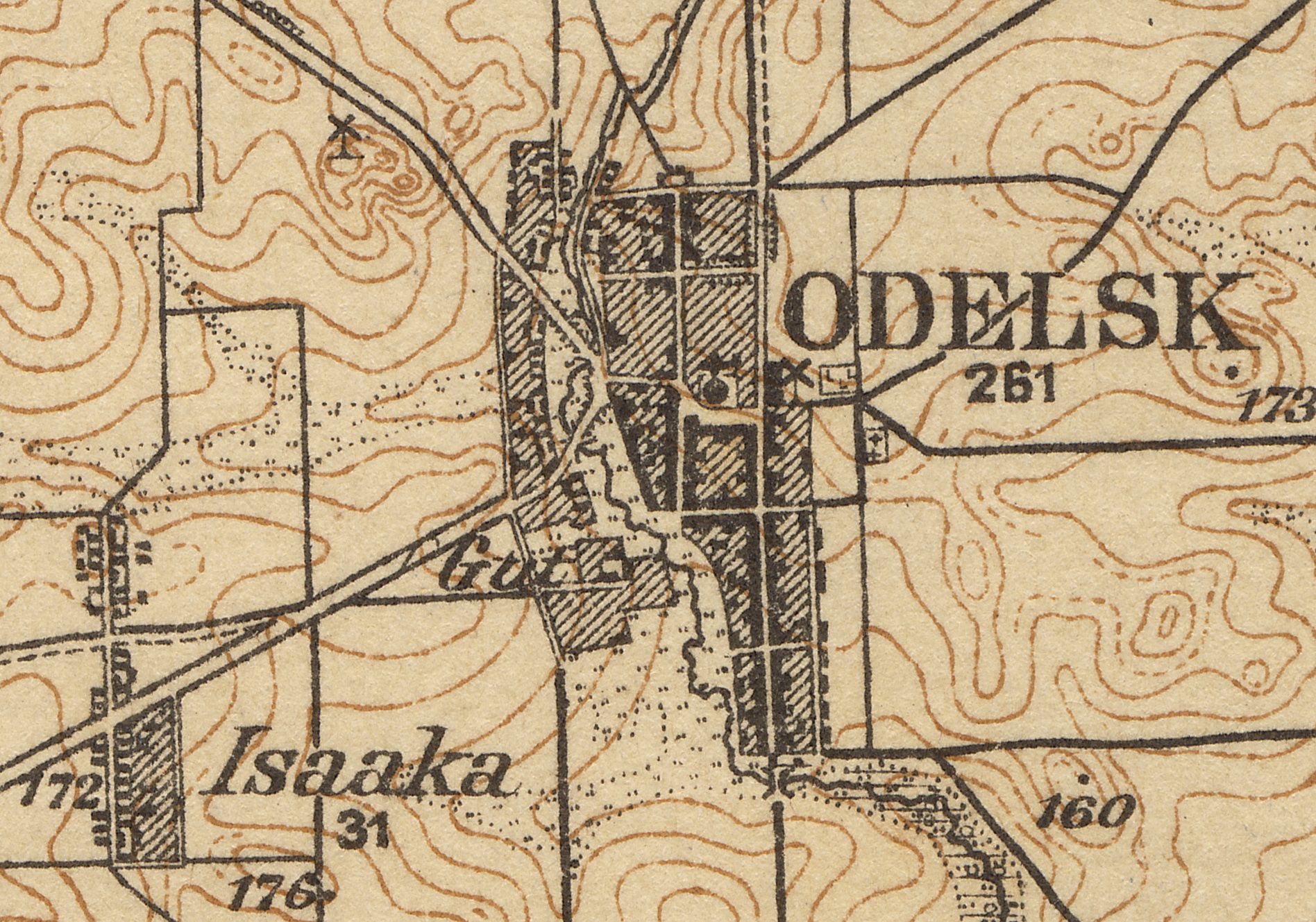 Special Greeting
from the late Sarah Chinsky, native of Kolonja Izaaka.
Kolonja Izaaka, located 1.5 km southwest of the town of Odelsk in what is now Belarus, was a Jewish farming village settled in 1849 through land grants made to poor Jews. The community existed continuously for nearly a century until liquidated by the Nazis in 1942. Kolonja Izaaka's original settlers were a handful of Jewish families from Odelsk, Sokolka and Krynki. These colonists retained close ties with family and friends in those nearby towns. Welcome to this site celebrating the pioneering spirit of these Jewish farmers. Please contact Irwin Keller with your additions and your comments! Or discuss Kolonja Izaaka on Facebook [appears to have been deleted from Facebook] or by signing into our Guestbook.

NEW: Founding families, as per a newly transcribed 1853 Kolonja Izaaka Revision List!


This Shtetlinks site was developed by Irwin E. Keller, a descendant of the Knishevitsky family of Kolonja Izaaka.

Many thanks to

Susana Leistner Bloch

and

Barbara Ellman

of JewishGen's Kehilalinks project for their support and guidance.



Thanks to

Tomek Wisniewski

for maps and materials, including a copy of Salomon Salit's book which he dropped in Irwin's lap in Bialystok in May, 2007.

Much gratitude to

Marilyn and Lynn Keller

and all the neo-Knishevitskys of the

Bnai Mayshe

Family Club

in the US for their ongoing enthusiasm for memorializing and re-imagining this plucky pioneer village.

Many thanks to

Rachela Berger

(of the Kolonja Izaaka Shteyerman family) and

Gidon Fleishman

for their ongoing interest and encouragement.

Love to

Oren Slozberg

for not begrudging me the time. And oceans of gratitude to Knishevitsky cousin

Avra Cohn

for her keen insights, tireless detective work and overflowing heart.



We dedicate this site to the memory of

Sarah Ekshteyn Chinsky,

who passed away in May, 2010. She shared her childhood memories of Kolonja Izaaka in the Sokolka Memorial Book and elsewhere. In 1999, she painstakingly recalled and registered the deaths of 60 of her childhood friends and neighbors from Kolonja Izaaka with the Yad Vashem archive so that others -- so that

we --

could remember them. She singlehandedly kept Kolonja Izaaka's memory alive, and lived long enough to see this website, write its greeting page and reunite with other Kolonja Izaaka natives through it. May her memory be a blessing and an inspiration.




Above: A meeting of the generations. Sarah Chinsky and her son, Moshe, in Tel Aviv, having a Skype chat with Irwin Keller (inset) in California, Nov. 13, 2009.


Compiled by
Irwin Keller
Updated: May, 2011
Copyright © 2011 Irwin Keller
---
This page is hosted at no cost to the public by JewishGen, Inc., a non-profit corporation. If it has been useful to you, or if you are moved by the effort to preserve the memory of our lost communities, your JewishGen-erosity would be deeply appreciated.