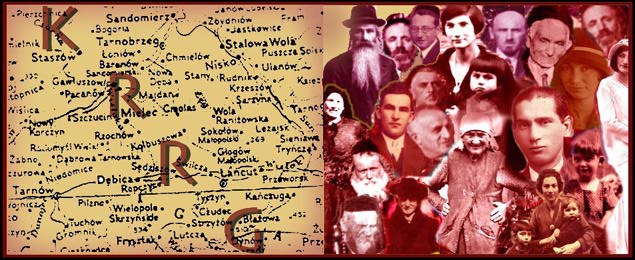 Leonard Oppenheim's travelogue photos
---
Photos of Sokolów. Submitted by Leonard Oppenheim.

Taken in June, 2001.
| | | |
| --- | --- | --- |
| Len & Dad = Len and Morris Oppenheim in front of the Sokolów Mlp. road sign. | Synagogue Museum "museum" in former synagogue. Viewing photo of Market Square from left: Volunteer in charge of museum, old man from village, Morris Oppenheim, ( Leonard's father) their guide/translator | Judaica. Found in Sokolów after WWII |
| Rabbi's House: Building with second floor was rabbi's house and "court" before WWII | | |
Click on the pictures for a full size version. However, these are large pictures. They may take a while to load.

See the travelogue written by Leonard Oppenheim.
---
İ Copyright 2002 Kolbuszowa Region Research Group. All rights reserved.
Compiled by Joseph Faska and Susana Leistner Bloch