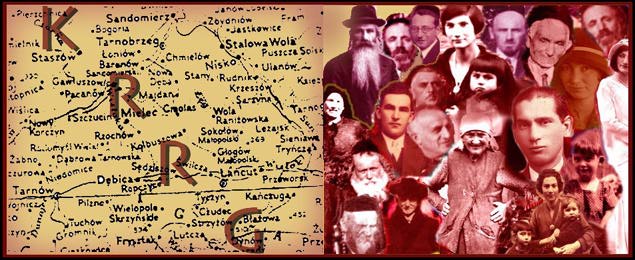 Growing Up in Niebylec
---
Growing Up in Niebylec - A Remembrance

By Lisa Rosenfeld, Based on a on a conversation with Scheindle Welisch

Scheindleís parents were Schapse Wellisch born 1882 in Frystyk, and Soroh(Seril) Schaffer born in Niebylec 1883. They were first cousins. Schapse died in Niebylec in 1942, Soroh died 1943.

Scheindleís husband was Eliezar Schaffer- they too were first cousins.

I remember the town was so small- just a big town square with little shops all around. The houses were all wooden and small too. There was no running water, a "water carrier" would bring water for us to use. There was also no electricity. It was a poor town. When it rained the town became one giant puddle of mud! It was usually very quiet, nothing exciting ever happened there- when a car would drive through everyone would come running because that was a real event!

There were Jewish families and non-Jewish too- about 50% of each. We went to school with the Poles- the boys would go to cheder also though. Niebylec had itís own Shul, the Rav was named Samuel Schonfeld. When he died the next Rav was brought in from the town of Munkatch, he was his son in law.
---
© Copyright 2017 Kolbuszowa Region Research Group. All rights reserved.