WELCOME TO THE WEBSITE
OF THE JEWISH SHTETL OF
KAMENETZ LITOVSK
(Kamianiec)
Now known as
KAMENETS, BELARUS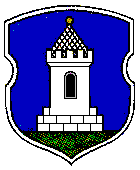 This page is dedicated to the memory of Miguel Kaplanski, of Buenos Aires.
Miguel visited his ancestral home of Kamenets twice, and was tireless in
his efforts to research his family origins in Kamenets.
Many thanks for all his advice and support.
Other Names:
KAMIENIEC LITEWSKI
KAMENETS-LITOVSKIY
KAMENETZ-LITOVSK
KAMENETS-LITOVSKIY
KAMYANYETS
Maps:
Search for Kamenets

,

Belarus

via MapQuest (Latitude 52°24' 23°49')
Photo Galleries
Background Information:
Some twenty-five miles (thirty-nine kilometres) north of the city of Brest, Kamenets has always belonged to the Brest district and there were many close connections between the two towns. Many Kamenetzer surnames are also to be found in Brest. There was also much interaction between Kamenets and Wyoskie Litovsk, Volchyn, Zhabinka and Kobryn. Kamenets had a smaller 'satellite' village of Zastavye, which was just on the other side of the Lesna River on which the town is situated.
Kameniec is a common Slavic toponym, usually denoting a place founded on a rocky mountain or stony embankment of a river or stream. It is part of or the entire name of dozens of places mostly in Central Europe. The name derives from the Slavic word Kamienny meaning stony.
Kamenets (known since 1276) is the center of the Kamenets district, one of the sixteen districts of the Brest region, located on the banks of the Liasnaja (Lysna) river, thirty-nine kilometers north of Brest, twenty-eight kilometers north west of Zhabinka. It is situated on the Brest – Minsk railway line.
Population was 9,400 in 1995.
The town was first mentioned in the Halych – Volhynian Chronicle in 1278, when a castle with a keep, the famous tower of Kamenets was constructed on this spot to protect the northern boundary of Volhynia from the attacks and raids of invaders. The site on the stony steep banks of the Lysna river had attracted Oleksa, the prominent builder and architect of Volhynia. He showed the site to the prince of Volhynia, Vladimir Vasilkovich, who appreciated the position and ordered Oleksa to build a castle with a keep on the spot. Later, a town appeared around the fortification.
Jewish Settlement in Kamenets
Documents
Other Links
Books of Interest for
Kamenets

Litovsk

Researchers

In 1945, Falk Zolf, a Jewish teacher in the I.L. Peretz School in Winnipeg, published a moving semi-autobiographical novel in Yiddish called Auf Fremder Erd. (On Foreign Soil). In a series of 132 vignettes, he vividly described elements of his life from his childhood in Zastavia, which was across the Lezna River and joined to Kamenets by a long bridge.

Born in 1898, he offers us a glimpse of a generation whose youth predated the Holocaust, and was compelled to grapple with the forces unleashed during World War I, be they military, ideological, or psychological. Zolf's experiences are extremely diverse: a student at the Slobodker Yeshivah, a "draft-dodger" from the Czar's Army, a soldier in the Communist Russian Army, a Poale Tzion activist, a prisoner in a POW camp in East Prussia, and a family man in Zastavia, to name a few. His many wanderings in both the Pale of Settlement and Russian heartland until his emigration to Canada give the reader a picture of the diversity of Jewish communities at the time. Zolf also addresses how the -isms and schisms of his day played out in this life: religious observance, secularization, and the various platforms of Jewish political movements.

Read the online English translation at: http://www.onforeignsoil.com/english.htm

Yekheskl (Ezekiel) Kotik (1847-1921), was born in Kamenets-Litovsk. He is mainly known for his two-volume memoirs "Mayne Zikhroynes" (1913-1914). In the first volume of his memoirs the author describes his childhood in Kamenets; in the second volume his life in Belorusia and several cities in Russia proper. Read online English excerpts of the first volume at: http://www.onforeignsoil.com/kotik.htm
Searchable Databases
JewishGen Family Finder (for Kamenets)

Would you like to connect with others researching Kamenets? Click the button to search the JewishGen Family Finder database.
• The 1837 Kahal List for the Grodno district:
• The 1880 Russian Army deserters list
Additional Categories of Information
<![if !supportLists]> <![endif]>Click here for the 1920 list of Kamenets businesses ( This list was compiled by the town historian Grigory Musevich who faithfully kept it in an old exercise book )

<![if !supportLists]> <![endif]>Click here for the 1921 list of Kamenets names

Click here for the 1891-1918 list of Kamenets Army conscripts

Last updated: May 2020
Compiled by Jenni Buch
Copyright © 2007 Jenni Buch
Webmaster: Jonathan Buch
Please contact Jenni Buch if you have any
reminiscences, memorablia, photos of Kamenets
so that we can post them online here.