Memorial Monument & Hazkarah Gatherings
in Bathurst Lawn Memorial Park (Toronto, Canada)
"This memorial is dedicated to the sacred memory of
the Jewish Martyrs of
Piotrkov, Tomashov, Belchatov and vicinity
1938-1945.
May their souls rest in peace.
Their memory will live forever. "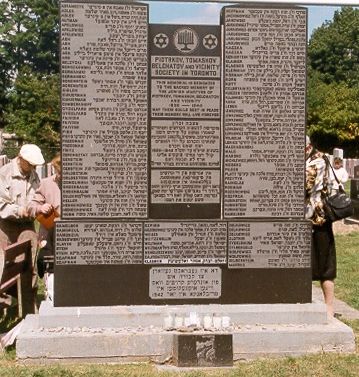 Monument in 1998
(The black box in front contains ashes from Treblinka, 1942.)
(Click on photo for close-up view of names.)
Photographs of the Ceremony
Burying the Ashes from Treblinka in 1985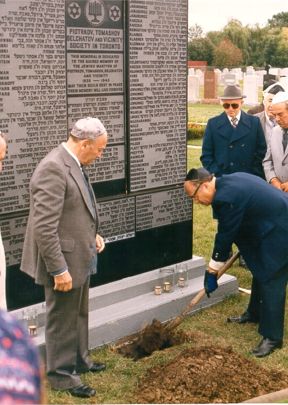 Yossel Wolfovich (with shovel)
Photographs From the Hazkarah
(Memorial Service)
in 1998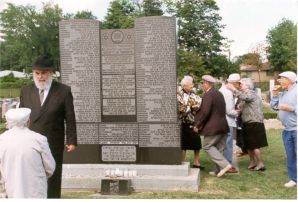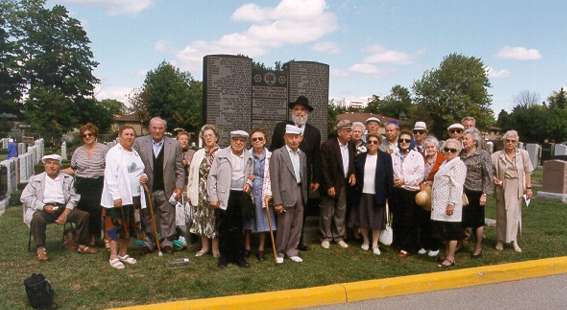 (Photographs courtesy of Riva Bojarski)





This page last revised September 12, 2004.