Vlci, Czech Republic
Alternate names: Wlci, Wolfling, Wölfling
49°31' N 13°22' E
Vlci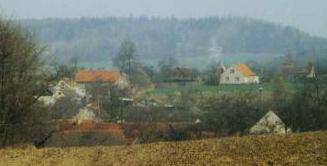 Vlci is a very little village (no school, no post office), with an area of 401 ha, 30 km south of Plzen (10 km south of the town of Prestice), in a hilly countryside.
Click here to view a map of Vlci.
This site was originally submitted by Claude Wachtel.