Welcome to Kamiensk, Poland KehillaLinks
Also known as: Kaminsk (in Yiddish)
This site was created and donated to JewishGen by Shirley Rotbein Flaum.
| | |
| --- | --- |
| Kamiensk is located approximately 59 kilometers or 37 miles south of Lodz. The earliest known Jewish community existed in the nineteenth century. The Jewish population in 1921 was 856. During World War II, the Jewish cemetery was destroyed. This site is now used for commercial purposes. The Jewish community of Kamiensk was not reestablished. Other Jewish communities in the "Radomsk Region" were located in Belchatow, Brzeznica/Nowa Brzeznica, Gidle (Gidzel), Kleszczow, Piotrkow Trybunalski, Plawno, Przedborz, Radomsko, Rozprza, Sulmierzyce, Szczulkow-Podszwierk and Wloszczowa. | |
The town of Kamiensk is included in the Lodz Area Research Group. Please visit this site for further information about researching your Jewish roots in the Lodz region. You are invited to join the online mailing list.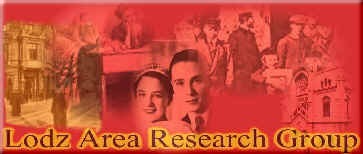 No landsmanshaft is listed in Israel for the town of Kamiensk. The Radomsko landsmanshaft may be contacted at:
Zvi Staub, 21 Hanavi Street, Jerusalem, Israel
Visit the Radomsko Yizkor Book online translation for links to Radomsko landsmanshaften.
Victor Breitburg, Philip Cola-Lejzerowicz, Shirley Rotbein Flaum
This site is hosted at no charge by JewishGen, Inc. If you find this site of value, your JewishGen-erosity would be greatly appreciated.