Roots Trip to Langendorf/Dlouhá Ves

I
n May 2010, my two sisters and I went on a "roots" trip to Eastern Europe. Julius Müller, a Prague researcher, was our Czech guide, taking us to Dlouhá Ves, Czech Republic, formerly known as Langendorf or Altlangendorf, Bohemia.


Our Pick and Schneider great grandparents, Josef Pick and Eleonore Schneider Pick, were born and married in Langendorf. Picks and Schneiders had lived there since the 18th century or earlier. They are listed in the 1793 Bohemian census. In the 1850s, Josef and Eleonore moved to Vienna, where most of their 12 or more children were born.
Dlouhá Ves has a Catholic church, a school, a formerly Jewish street, and an old Jewish cemetery. Local people seemed well aware that there had been Jews in the town and knew of the existence of the cemetery. On the WWI monument in the center of town were some Jewish names. The Jews had likely first come to Langendorf from Bavaria, before 1720. Most Bohemian towns had only a handful of Jewish families. Langendorf had an unusually large number of Jewish families, 36 in 1849. The men were butchers and peddlers who sold kitchen ware and clothes to settlers in the small towns, traveling during the week and coming back on the weekends. They worshipped in small prayer houses.
Julius used historical records to identify the houses of Markus Pick (our great-great grandfather) and his brother, Joachim, - and those of Bernhard Schneider (our great-great grandfather) and his brother, Joseph, shown on a 1837 cadastre map. Amazingly, the houses still exist and have retained their original footprint inspite of modernization.


During our visit, Julius knocked on the door of what had been Markus Pick's house and a woman occupant came out and talked to us. Her husband, who works the night shift at a Sušice factory, was sleeping so we didn't go inside the house. She said that the house had been one room with another structure in the back for the animals. Julius said that three families might have occupied a house in the 19th century. We saw the backyard and took photos in front of the house. We then walked down the street to the Schneider houses. Close to the Pick houses was a partially ruined wooden structure with windows and a dirt floor, probably similar to what our ancestors had lived in. Since the windows we gone, we were able to see inside.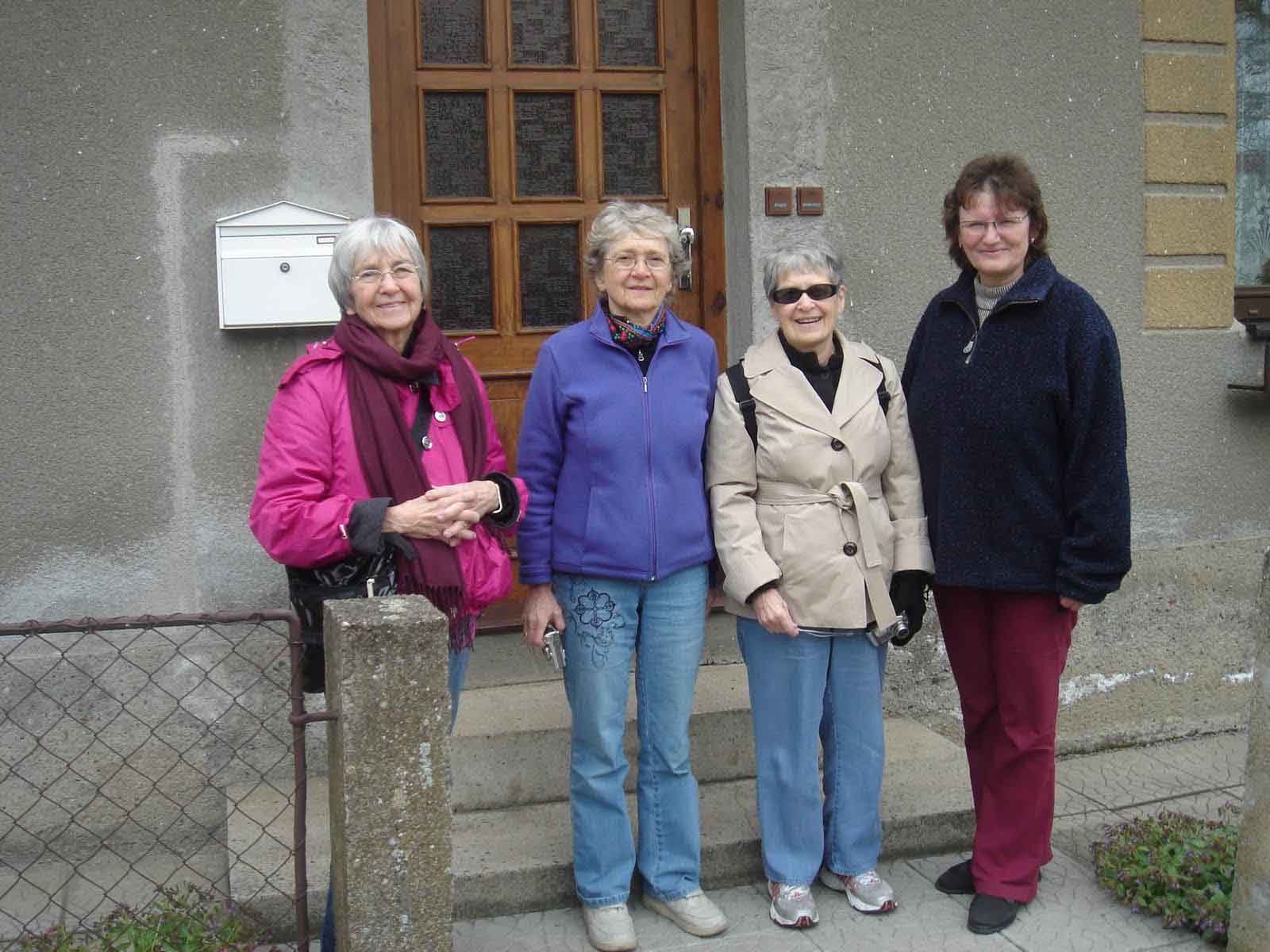 Three sisters with the present occupant of the Markus Pick house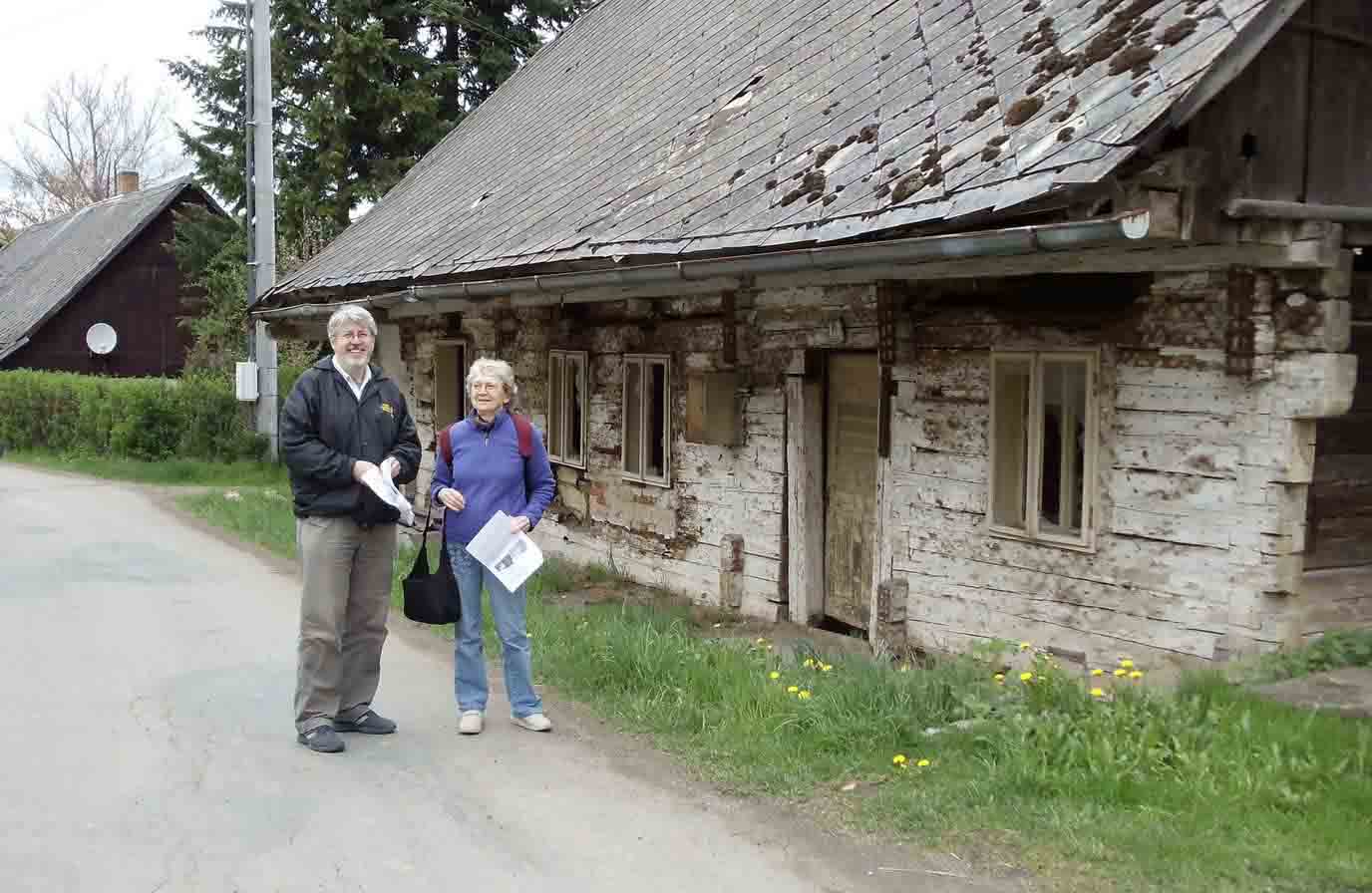 Our guide, Julius, in front of unrestored former Jewish house
A local historian, whom we went to visit, told Julius where the synagogue had been. Later used as a pub, it burned down and was replaced by a new building. Nearby, we found a small cistern which had been part of the mikve.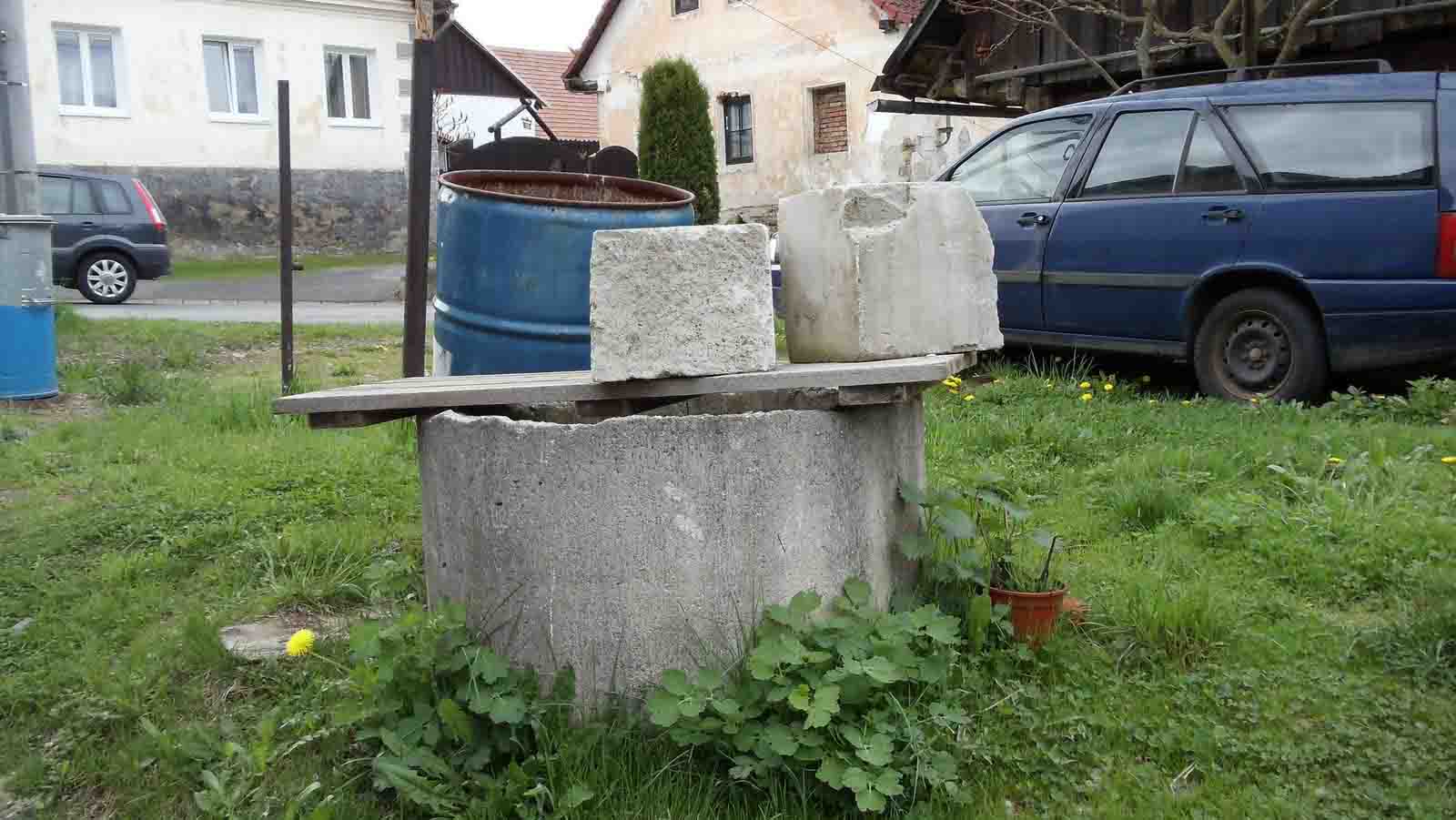 Remains of the Mikve

We walked up a road to the cemetery. It had been destroyed by the Nazis, but local people had collected what stones they could still find and took them back to the site, located up a hill and placed them there randomly. The site is now owned by the Pilsen synagogue. We were unable to read the stones' inscriptions due to erosion, their age, and our lack of knowledge of Hebrew.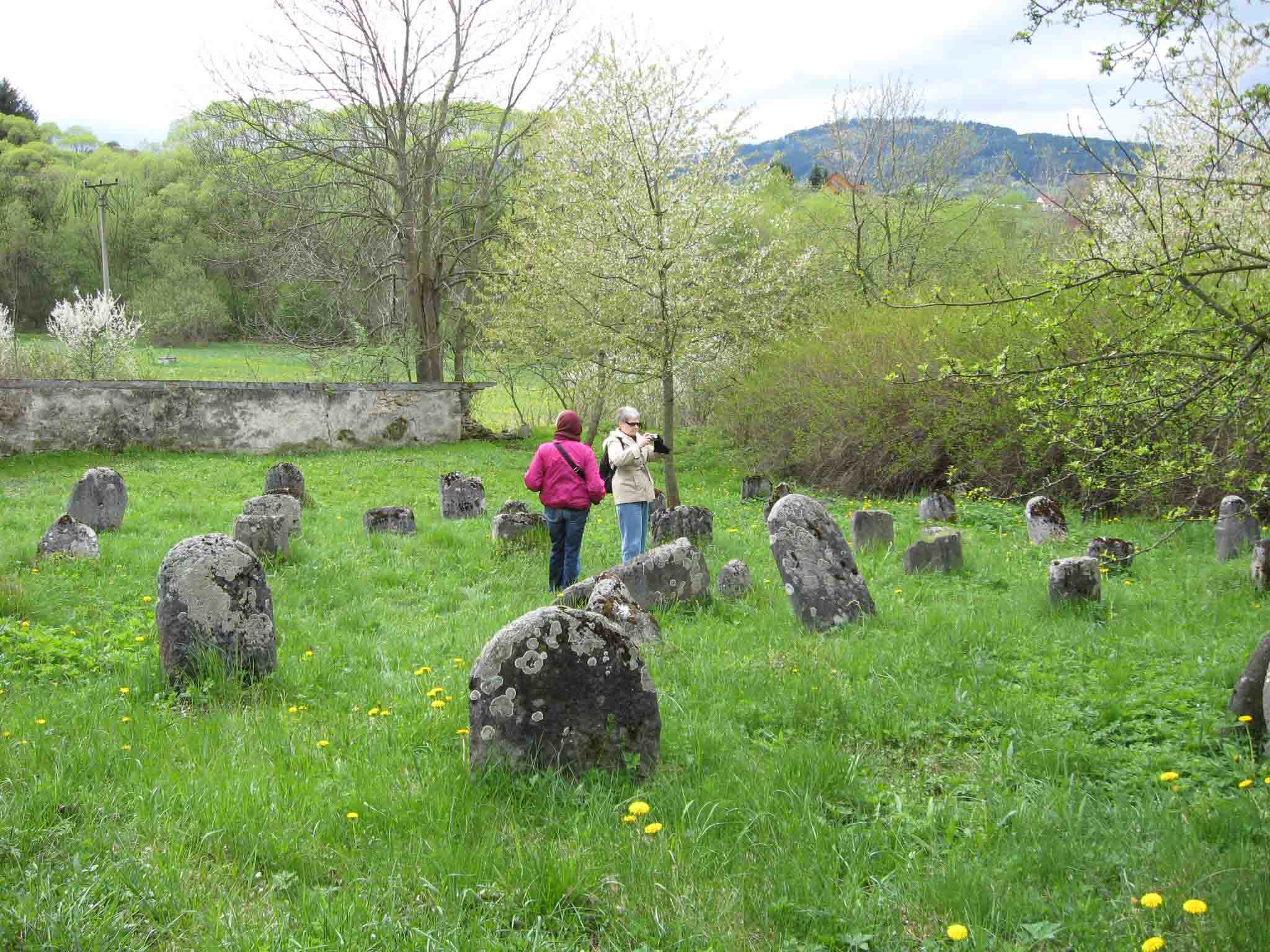 Langendorf Jewish Cemetery
Home
Copyright © 2011 Ann L. Fuller