Headstone G-11
Row 1, Col 11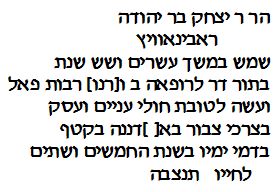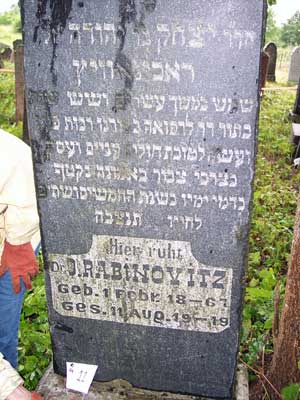 The Doctor Yitzchak the son of Judah
Rabinowitz
He served for 26 years
as physician for healing [ ] he acted
and did for the good of those who among those afflicted
with illness and engaged
in the nees of the community. He was plucked away
in the course of his at the age of 52 years.

May his soul be bound in the bonds of life.
All work copyright 2007-2008 Dartmouth Hillel.
Translations, Transcriptions by Rabbi Edward S. Boraz. Other work by Joel Alpert. Web Design by Evan Michals D'07.