Headstone G-1
Row 1, Col 1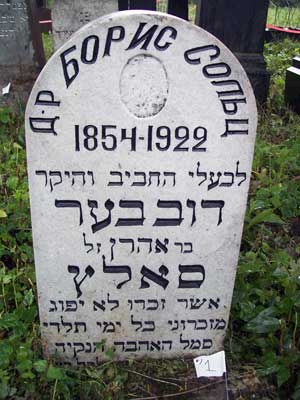 Cirilic at top of Matzevah (headstone)
1854-1922
For my dear delightful husband
Dov Ber
The son of Aharon, z"l
Saltz
That his memory will never fade
A remembrance to me all the days of my youth
A symbol of innocent love.
All work copyright 2007-2008 Dartmouth Hillel.
Translations, Transcriptions by Rabbi Edward S. Boraz. Other work by Joel Alpert. Web Design by Evan Michals D'07.