Headstone B-14
Row 2, Col 2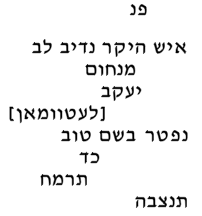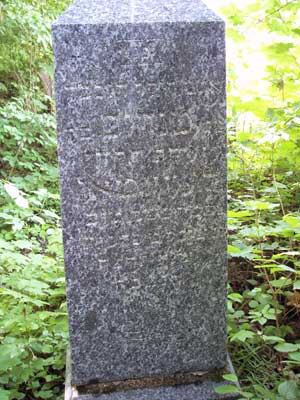 Note: Much of the stone is an educated guess.
Here lies buried
A dear man, a generous heart
Menachem the son of
Jacob
Lotaman
He departed with a good name
24
5648 (1888)
May his soul be bound up in the bonds of life.
All work copyright 2007-2008 Dartmouth Hillel.
Translations, Transcriptions by Rabbi Edward S. Boraz. Other work by Joel Alpert. Web Design by Evan Michals D'07.