Headstone B-127
Row 9, Col 8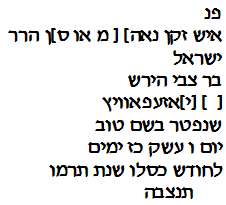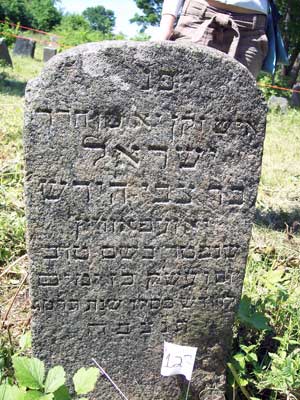 Here lies buried
A [pleasant] elderly man [ ] The Rav Rabbi
Israel
the son of Tzvi Hersch [Azapowitz]
He departed with a good name
On Friday, the eve of the Holy Sabbath on the 27th day
Of the Month of Kislev the year 5646 [1886]
May his soul be bound in the bonds of life.
All work copyright 2007-2008 Dartmouth Hillel.
Translations, Transcriptions by Rabbi Edward S. Boraz. Other work by Joel Alpert. Web Design by Evan Michals D'07.