LACKENBACH
Inside cover page of the NEUFELD Mohel Book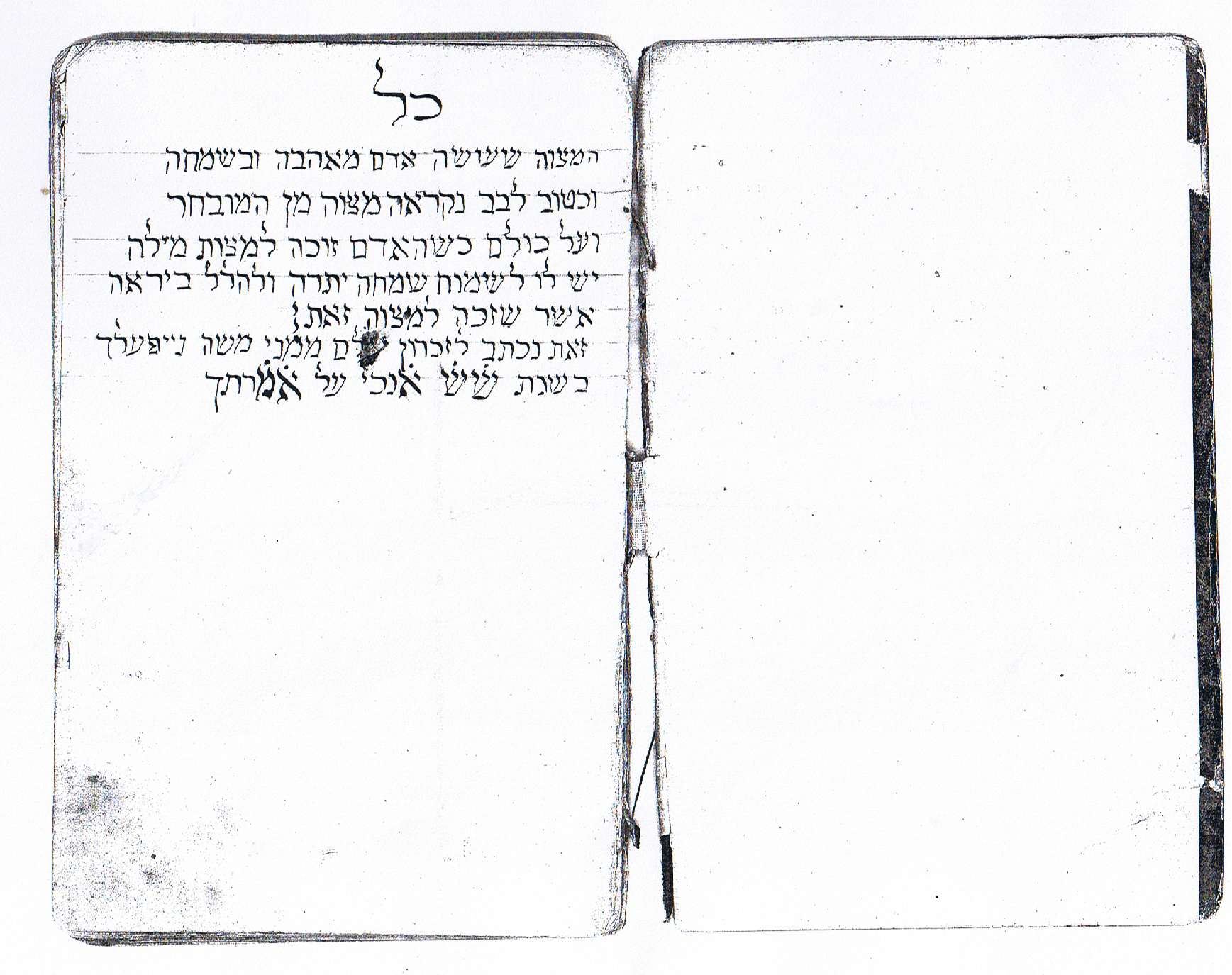 Translation from Hebrew (By Yohanan Loeffler):
"Any Mitzva that a person does, out of love, in happiness
and kind heart, is concidered to be the best (Mitzva).
And above all, when a person has the privilege of fulfilling the Mitzva of Mila,
he should be extra delighted, and praise in reverence for being fortunate of fulfilling this Mitzva.
This was written as a complete memory of me, Moshe Neufeld,
in the year "Sas Anochi al Imratecha"
( ששמא"א = תרמ"ב = 1882 )
Jewish Gen Home Page
| ShtetLinks Directory
This site is hosted at no cost by JewishGen, Inc., the Home of Jewish Genealogy. If you have been aided by this site and wish to further our mission of preserving our history
for future generations, your
JewishGen-erosity
is greatly appreciated.
Return to
Lackenbach Home page
Copyright © 2011 Yohanan Loeffler