LACKENBACH
Sample Page from the Hertz HERZL ROFFE Mohel Book
Mohel Book registry 1861 תרי"א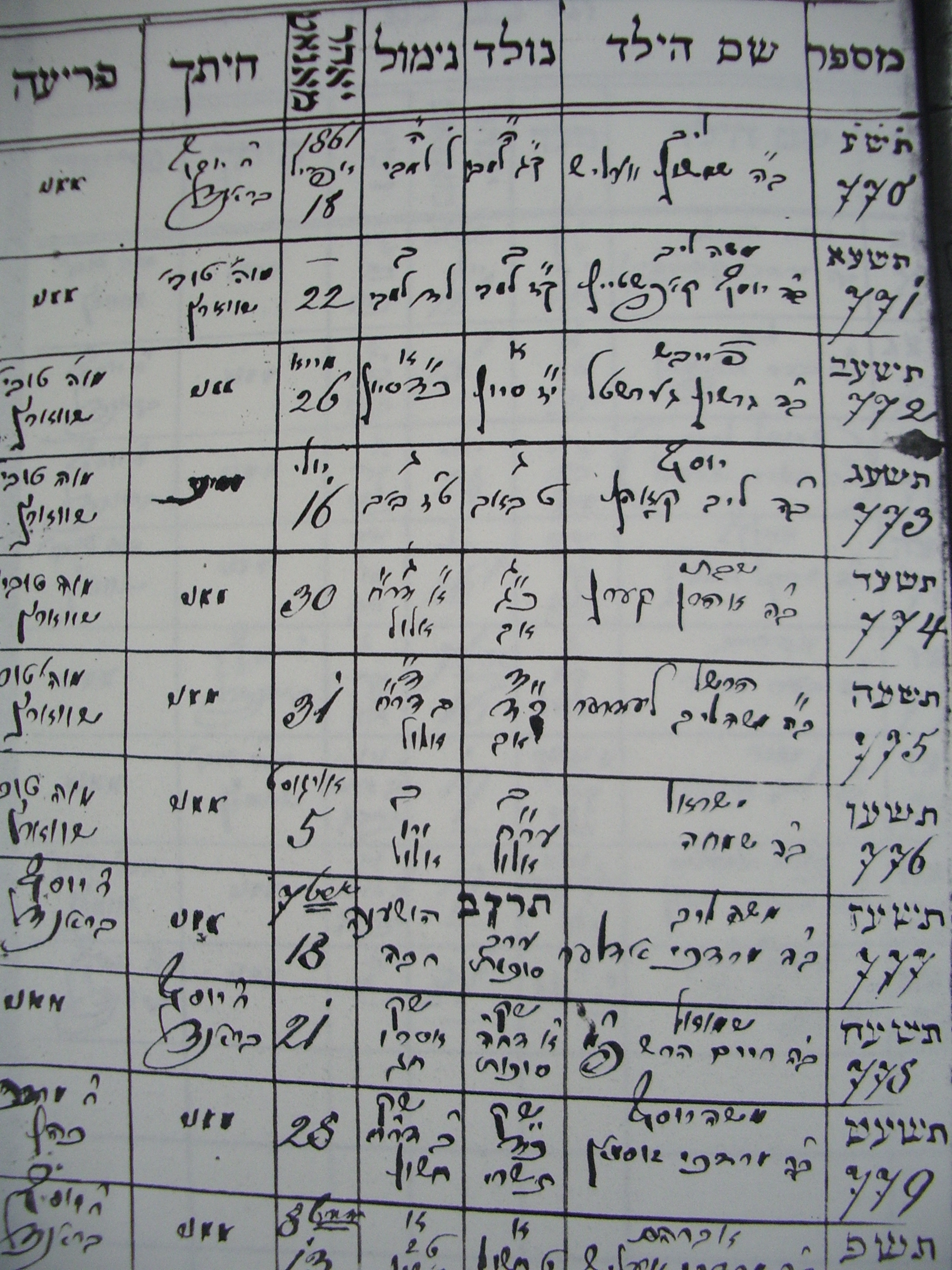 770. Leib, son of Shimshon WELLISCH
771. Moshe Leib, son of Yosef KOPSTEIN
772. Feibish, son of Gershon GERSTL
773. Yosef, son of Leib KOHN
774. Shabtai, son of Ahron KERN
775. Herschl, son of Moshe Leib LEDRER
776. Israel, son of Simcha
777. Moshe Leib, son of Mordechai ADLER
778. Shmuel, son of Chaim Hersch F"? (FEIGELSTOCK?)
779. Moshe Yosef, son of Mordechai SUSSMAN
Back to
other sample pages
of the Mohel Book.
Jewish Gen Home Page
| ShtetLinks Directory
This site is hosted at no cost by JewishGen, Inc., the Home of Jewish Genealogy. If you have been aided by this site and wish to further our mission of preserving our history
for future generations, your
JewishGen-erosity
is greatly appreciated.