During the German invasion of Kraków and the subsequent destruction of the Miodowa Street cemetery, someone had the foresight and good sense to hide the Chevra Kadisha's Cemetery Register in a chimney of one of the Judenstadt houses. After The War, during renovations, this register was re-discovered and was again used to record the locations of post–war burials. This book was eventually brought to Israel by the late Yaakov Lieberman, whose wife, Shoshana, made it available to JewishGenners. The register covered the years since 1922 (plus a few earlier records), and listed the plot, row, and grave number for over 20,000 burials. In 1999, volunteers transcribed the data from this 'Tel Aviv' book into a database that can be searched at JRI-Pl.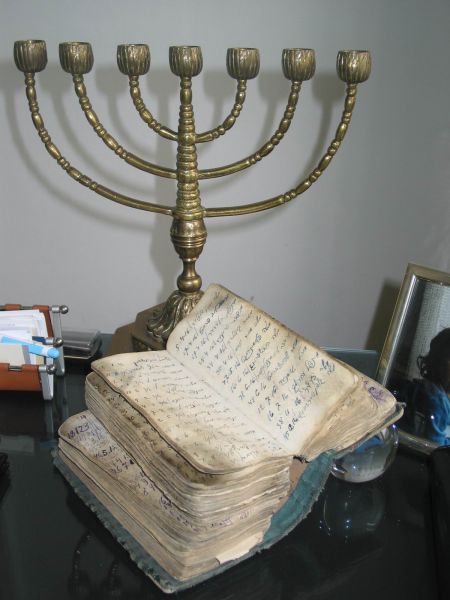 Now, in 2002, a researcher (M. Romm) — during a trip to Kraków — discovered what she called "the only book left (hidden in the chimney) after the Jewish Community building was burnt in 1945 — the index of the Jewish cemetery". This book is now in the Jewish Community Office in Kraków. It seems that we are thus dealing with two books. Click on the image to the left to see a larger view of this fascinating 'Kraków' book (images provided by M. Romm).
What makes this mystery even more strange is the next image (lower right) that shows the burial data for Moshe GRAJOWER. It shows that he was buried in Plot 3 1/2, Row 2, Grave 15. Note the page number in this image: Page 177.
Now, if one searches the JRI-PL database, one will see that it also has a Moshe GRAJOWER buried in Plot 3 1/2, Row 2, Grave 15. In this case, however, the entry is found on page number 69! It is thus clear that there were TWO Chevra Kadisha books — one written in Hebrew, that today lies in Kraków, and the other written in Western Script and has been in Tel Aviv, Israel, for the past five years or so.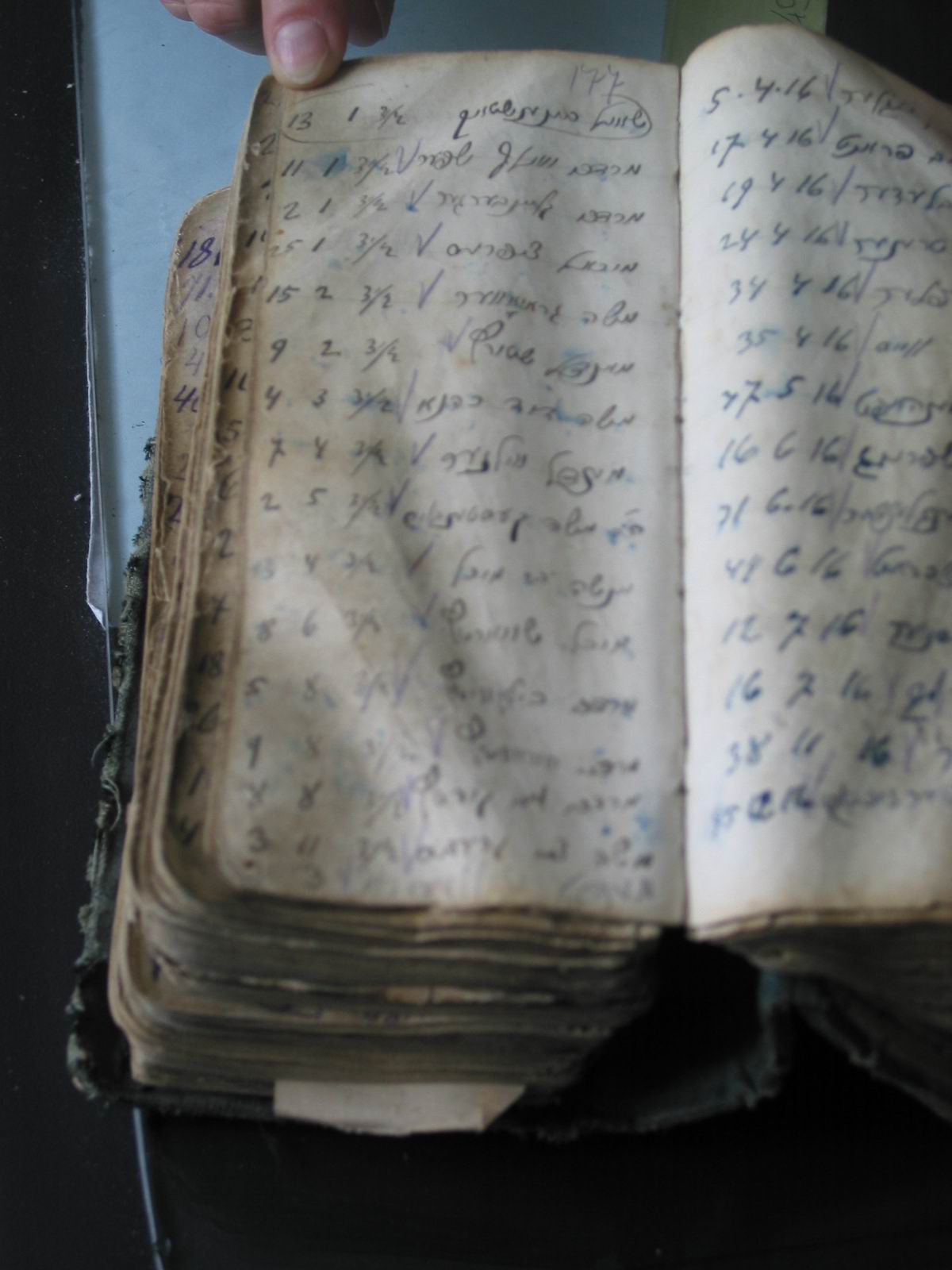 Several questions arise:
Why the need for two separate books?
Looking at the first image above, we can appreciate the vast amount of data it contains (the 'Tel Aviv' book contains over 20,000 entries). Why spend countless days transcribing the data by hand?
How is it possible that both Registers were hidden in chimneys, yet only one was 'discovered' and brought to Tel Aviv?
Did Yaakov Lieberman transcribe the entire book, and then bring his own copy to Israel?
If so, why?
This would have been an enormous task to do. Plus, why would he transcribe the data from Hebrew to western script? Not only that, the 'Tel Aviv' book is clearly written by several hands.
One possible explanation is that the Chevra Kadisha kept their own register, written in Hebrew, and arranged according to first name, whereas the Kraków Municipality kept its own register, written in Polish, and arranged according to surname. It should also be noted that the 'Kraków' book is small and easily hidden in a chimney, whereas the 'Tel Aviv' book was huge (as those researchers who did the transcription will readily testify) and thus probably difficult to place in a chimney. Perhaps details of the 'chimney story' got a bit blurred with the passage of time — it applied to the 'Kraków' book, but not to the 'Tel Aviv' book.
…a truly mysterious book
This site is hosted at no cost by JewishGen, Inc., the Home of Jewish Genealogy.
If you have been aided in your research by this site and wish to further our
mission of preserving our history for future generations, your
JewishGen-erosity is greatly appreciated.

Jewish Gen Home Page | KehilaLinks Directory

Compiled by Eilat Gordin Levitan. Updated March 8, 2020 Copyright © 2007 Eilat Gordin Levitan (eilat.gordinlevitan@gmail.com).