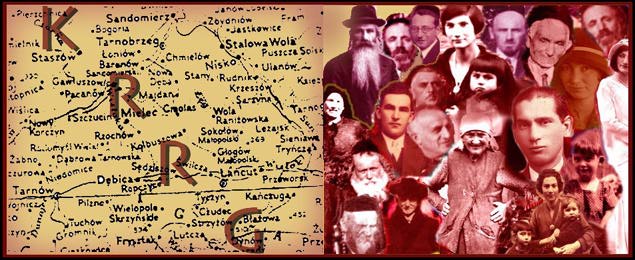 Zagórze Business Directory
---
Business Directory: The 1929 Business Directory. Submitted and translated by Susana Leistner Bloch.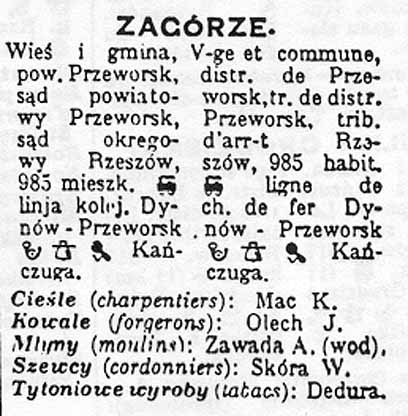 Translation:

ZAGÓRZE

Village and community,
Przeworsk Powiat (county),
Przeworsk county court,
Rzeszow district court.
965 Inhabitants
On the Dynów - Przeworsk

narrow gauge railway line
Post Office, Telegraph and Telephone in Kańczuga

Carpenters: Mac C.
Blacksmiths: Olech J.
Mills: Zawada A. (wod)
Shoemakers / Cobblers: Skóra

W.
Tobacco Products: Dedura.
---
© Copyright 2017 Kolbuszowa Region Research Group. All rights reserved.