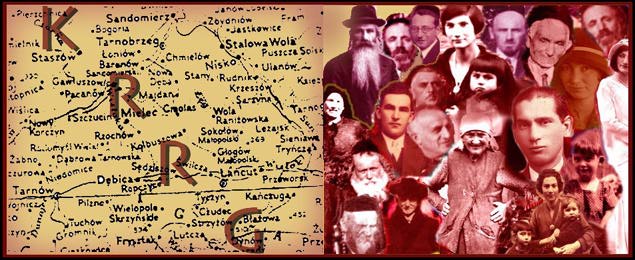 Sokolow 'Old' Cemetery
---
The "old" Sokolow cemetery, just at the edge of the town and within a short walk of the former synagogue, is now occupied by a fuel company. No gravestones remain. Just inside the gates, in fact in the center of the driveway into the compound, there is a small white concrete building under a large overhanging roof. This is the rebuilt Ohel of the Tzaddiks Elimelech of Rudnik and Eliezer of Reisha (Rzeszow)

[The term Ohel (lit. "tent") refers to a structure built over the resting place of a Tzaddik [a righteous person].

Len Oppenheim visited the Ohel in June 2001 and this is what he writes: " I found the tomb's door to be unlocked and easily opened. In fact, it seems that it is never locked, and the key or keys have been "lost". There is electricity in the ohel, and lights, and in that building are the "tombstones" or memorials to the Tzaddiks.

Photos of Sokolow 'Old' Cemetery. Submitted by Leonard Oppenheim.
Taken in June, 2001. Submitted by Leonard Oppenheim
| | |
| --- | --- |
| Tombstone of Reb Elimelech of Rudnik. Note the acrostic second row from the top: the first large letter of each word in the row is a letter of his name. | Reb Elimelech's tomb. |
| Tombstone of Reb Eliezer of Reisha (Rzeszow). Note the acrostic on 4th row from top: the first large letter of each word spells his name. | |
Photos submitted by Mary Wilson.

| | |
| --- | --- |
| Approaching entrance to Sokolow "old" cemetery" with a view of the Ohel just inside the gates. | Coal Company on the Old Cemetery |
| The Ohel: This small white concrete building just inside the gates and under a large overhanging roof is the rebuilt ohel of the 2 Tzaddiks | The Ohel that houses memorial tombstone of the Tzaddiks Reb Elimelech of Rudnik and Reb Eliezer of Reisha (Rzeszow) |
| Sokolow Old Cemetery on the right. | |

Click on the pictures for a full size version. However, these are large pictures. They may take a while to load.
---
© Copyright 2017 Kolbuszowa Region Research Group. All rights reserved.
Compiled by Susana Leistner Bloch