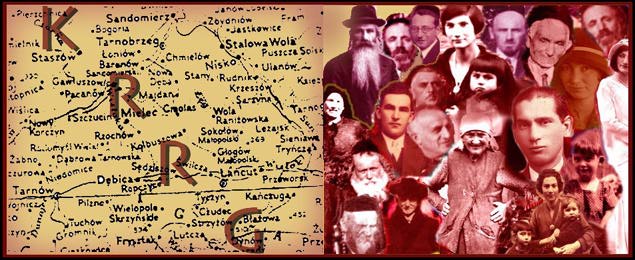 Ketubah Document
---
Ketubah for the marriage of Eli Stang and Tobi Zegerer ( Yeta). Submitted by Jocelyn Stang Bursten.

The couple settled in Przedmieście Sędziszówskie, the groom's shtetl and later moved to Ropczyce.
The Ketubah was written in Aramaic. The marriage took place in 1929

.

The Ketubah [ Marriage Contract ] for the marriage of Eli son of Moshe Itzhak Stang and Yeta daughter of Jacov Yehuda Zegerer

.
---
© Copyright 2017 Kolbuszowa Region Research Group. All rights reserved.