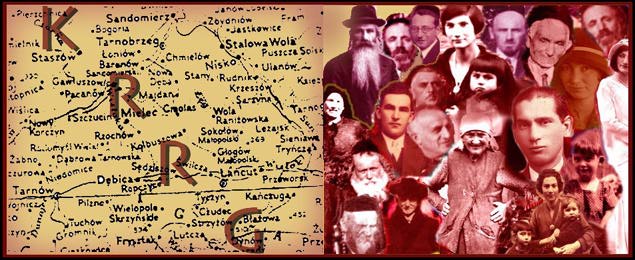 Faces Of Mielec
---
Faces of Mielec.
Submitted by Stanislaw Wanatowicz

Stanislaw Wanatowicz is a resident of Mielec who has collected a vast amount of information and material about the Mielec Jewish Community. We are most grateful to him for having donated this material to us.

Joel CZORTKOWER – Professor of the Gymnasium in Mielec

Abba FENICHEL

Abba FENICHEL - Balagula - Coachman
Drawing by unknown person.

Psachje HONIG

Name unknown. Probably the Dayan.
Photo taken c. 1910

Mielec Couple. Names Unknown.
Photo taken C. 1935

---
Memorable People
Click on the pictures for a full size version. However, these are large pictures. They may take a while to load.

---
© Copyright 2005 Kolbuszowa Region Research Group. All rights reserved.