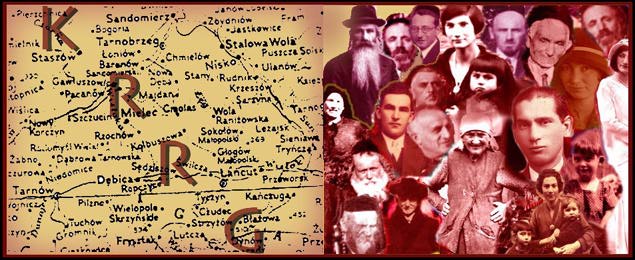 Photos of Mielec Jewish Family Homes including: BLATTBERG, FENICHEL, HONIG, & VERSTANDIG
---
Mielec Jewish Family Homes.
Submitted by Stanislaw Wanatowicz

Stanislaw Wanatowicz is a resident of Mielec who has collected a vast amount of information and material about the Mielec Jewish Community. We are most grateful to him for having donated this material to us.

BLATTBERG Family Home on Mielec Rynek [Market Place].
The Blattberg home was the place of a Shtibel [Prayer House].
Photo taken c.1910
[ Shtibel is a "one room" synagogue. Usually a room in the Rabbi's house or someone who allows a mynian or two to come together and pray. Most shtetlach had, in addition to synagogues, several shtiblech. In shtetlach were there was no Synagogue and if people could not travel to a nearby town with a synagogue they used the Shtibel for all occasions. Shtibel (singular) literally means a little house in Yiddish. S.L.B.]

FENICHEL Family Home in Kameniecka Street (now Waska [Narrow] Street
Contemporary View of Fenichel House
---
The following submitted by Mrs. Helen Honig Schreiber.

Home of the HONIG Family on Mielec Rynek [Market Place]
Mrs.Helen Honig Schreiber and Psachia Honig lived in the house with the brick front.
Photo taken in 1908
---
Submitted by Felicity Verstandig Bloch
The Verstandig Home on the Mielec Rynek ( Town Square )
Mr. Verstandig was born in Mielec and survived the Holocaust by hiding in farms in the Mielec neighborhood.
Mr. Verstandig is the author of " I Rest My Case "

Click on the pictures for a full size version. However, these are large pictures. They may take a while to load.

---
© Copyright 2005 Kolbuszowa Region Research Group. All rights reserved.