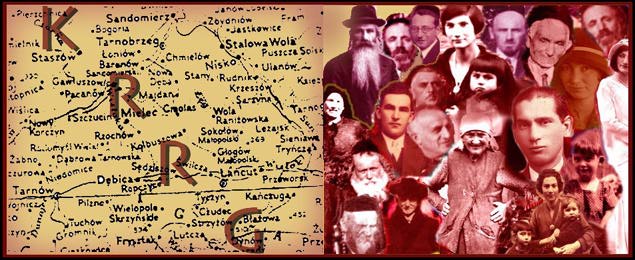 Photos of Mielec
---
Submitted by Daniel Banda.

Wedding photo, taken in Mielec c.1937
Probably one of Frieda Apfel's sisters
All seven sisters are present,
Frieda, Golde, Rivke, Esther, Rachel, Baila, Chana.
The the young boy on the left (his hand near his mouth)
is Bubi Volfkowitz.
Old lady on the right with a foulard on her head is
Frieda's Grandmother Bluma Apfel nee Keller.
Frieda's mother Gittel Schlanger is probably also in the photo.
---
© Copyright 2017 Kolbuszowa Region Research Group. All rights reserved.