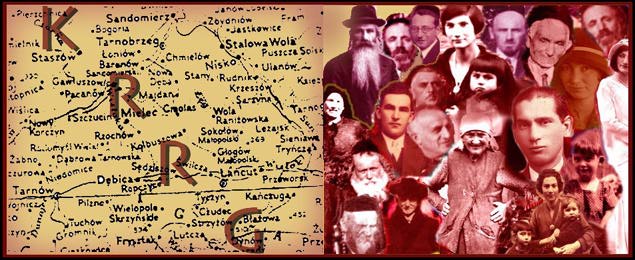 Wartime Diary of Franciska Reiser
---
Franciska Reiser was a Polish school teacher in Albigowa, seven miles (11 km) south of Zolynia Centre, just outside of Lancut. His wartime diary includes several entries regarding "Jew hunts" in the local forests. Some selected items:
November 20, 1942: "The Germans drove many peasants and fireman from the villages into the forests and, with their help, arranged a hunt for Jews. They went through the fields with dogs in scattered battle order with their weapons ready to fire. Then they surrounded the forests of Albigowa and Honie [a neighborhood just west of Albigowa].…in the course of this action seven Jews were captured, old, young and children.…These Jews were taken to the firemen's station and shot the next day."
November 21, 1942: "On the fields belonging to Augustyn Bator Jews arranged themselves an earth bunker. They were caught by the gendarmes who were hunting after Jews. All of them were shot on the spot."
November 25, 1942: "A Jew was seen disappearing in the darkness of the November night."
October 2, 1943: "These days the last Jews in the vicinity were tracked down and murdered. They were shot near the tannery, which belonged to the Jew Blank. Here, 48 Jews were buried."
March 26, 1944: "The Gestapo shot the whole Ulm family for hiding Jews. They burned the whole household and threw the bodies into the fire."
The final entry above refers to the incident of March 24, 1944 at Markowa, a few kilometers east of Albigowa. Three carloads of German police descended on the home of Josef Ulma and his wife and found eight Jews (from the Chol and Goldman families) they were hiding in the attic. The Jews, who included at least three women and at least one small child, were executed immediately. The Ulmas were then forced to watch the execution, one by one, of their six children, ages one to eight years, before being murdered themselves. The Germans did not hide these kinds of actions; they wanted others to be deterred from aiding Jews and defying the law.
Courtesy of Michael A. Miller
---
© Copyright 2016 Kolbuszowa Region Research Group. All rights reserved.