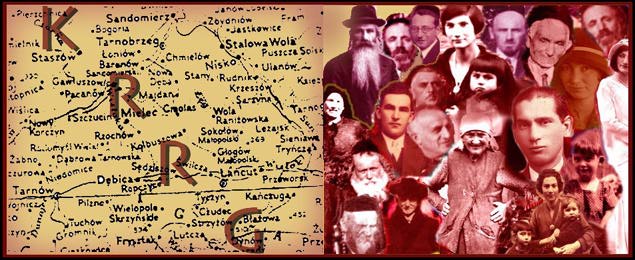 Albigowa Business Directory
---
The 1929 Business Directory: Submitted and translated by Susana Leistner Bloch.
ALBIGOWA
Village and community,
Powiat(county) Lańcut,
Lańcut county court,
Rzeszow district court.
2356 inhabitants.
7 km from the railway station.
Telegraf and telephone in Lańcut,
Post-office in Albigowa.
1 catholic church,
Agricultural female school,
Basket-makers school.
Mills,tannery.
Landowners: count Potocki Alfred x Kolko Rolnicze.
Savings and Loans Bank: X Kasa Stefczyka
Carpenters: Bem W.
Tanneries: Blank Chaim
Cartwrights: Kolak P.
Basket Makers: Albigowski
Blacksmith: Babiarz W.
Taylors: Jozefczyk W.– Ulman J.
Dairies: "Spolka Mlezarska"
Mills: Blaszczyk St. - Count Potocky Alfr.
Masons: Babiarz R.
Breweries: Kielar
General merchandise retailers: Fass I.– Gersten H – Kesten Z -
Midwives: Szpunar
Carpenters: Murjas W.
Coopers: Kuzniar A.
Brush Makers: Kuzniar J.
Silk -fabrics: Witschner P.
Shoemakers: Kluz W.
Cattle-trade: Glosse I.– Lew A – Rejzer S. – Wasacz W.
Brick-yards: Blaszczyk
Public-Houses / Taverns / Liquor Stores: Koncfal Fr. - Mellon R.
Translator's note: the X before a name indicates that it was a Registered Business or Firm
Click here to see the original document.
---
© Copyright 2017 Kolbuszowa Region Research Group. All rights reserved.