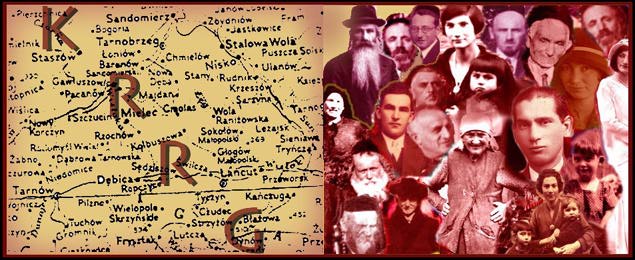 Nowa Wies Business Directory
---
Submitted and translated by Susana Leistner Bloch.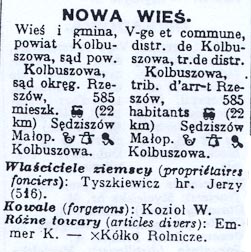 Translation:

NOWA WIES

Village and Community,
County (Powiat) of Kolbuszowa,
Kolbuszowa County Court,
Rzeszow District (regional) Court.
585 inhabitants.
Railway Station 22 km distance: in Sedziszow Malopolski.
Telegraph, Post Office and Telephone in Kolbuszowa

Landowners: Tyskiewietz hr. Jerzie
Blacksmith: Koziol W.
General / Variety Store / Sundries: Emmer K. - X Kolko Rolnicze
Translatorís note: the x before name indicates that it was a Registered Business or Firm
---
© Copyright 2017 Kolbuszowa Region Research Group. All rights reserved.