Przedbˇrz Business Directory
---
The 1929 Business Directory. Submitted and translated by Susana Leistner Bloch.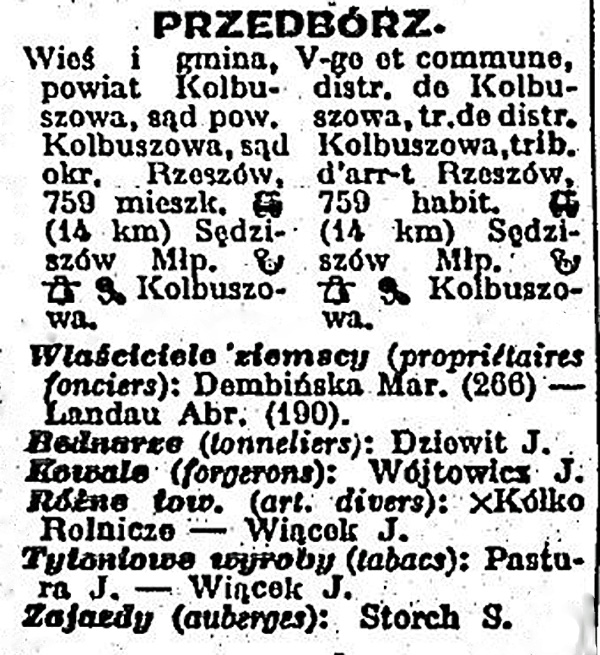 PRZEDBËRZ
Village and community,
Powiat(county) Kolbuszowa,
Kolbuszowa county court,
Rzeszow district court.
759 inhabitants.
15 km from the railway station in Sedziszow Malopolski
Telegraph, telephone and post-office in Kolbuszowa
Landowners: Dembinska Mar.
Landau Abr.
Coopers (barrel makers): Dziewit J.
Blacksmiths: Wˇjtowitz J.
General merchandise retailers: Pastura J. - Wiacek J.
Inns: Storch S.
---
ę Copyright 2016 Kolbuszowa Region Research Group. All rights reserved.