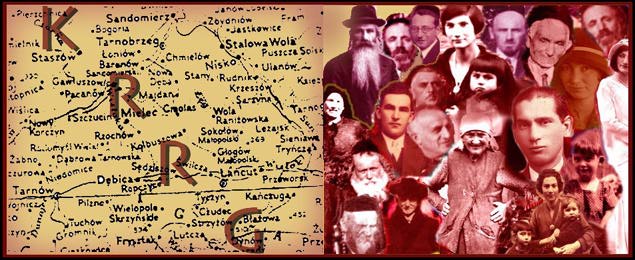 Righteous Gentiles
---
Stefan Swiatek holding Yad Vashem Certificate as a Righteous Gentile. Stefan is also a member of the Righteous of the World. He took an active part in saving the lives of many Jews from shtetlach near Kańczuga, including Bialoboki, Przeworsk, Zagorze and Gac. Howard Nightingale's older cousin Joseph Goldman was hidden by Stefan. He is in close contact with Stefan and often visits him in Poland.

Submitted by Howard Nightingale.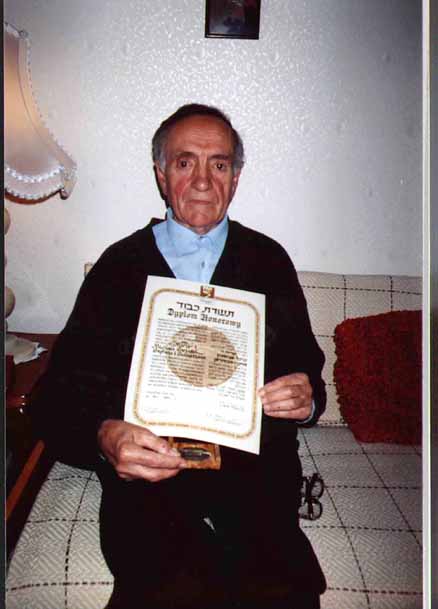 To read more about these Righteous People go to Howard Nightingales Travelogue: Journey In Search Of My Roots
---
© Copyright 2017 Kolbuszowa Region Research Group. All rights reserved.
Compiled by Susana Leistner Bloch and Neil Emmer
Back to Gac Shtetl Home Page | Back to Kańczuga Shtetl Home Page | Back to Zagorze Shtetl Home Page