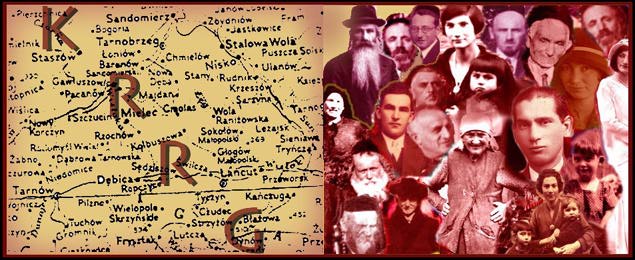 Gać Business Directory
---
Business Directory: The 1929 Business Directory. Submitted and translated by Susana Leistner Bloch.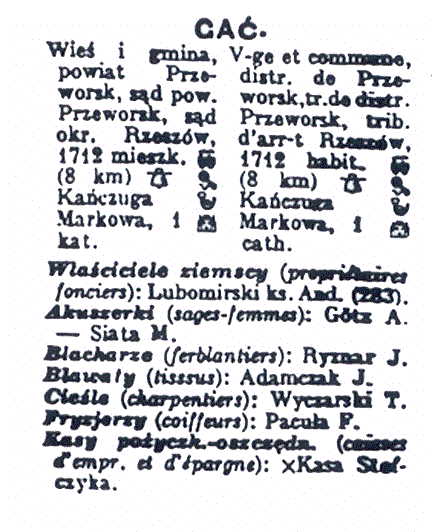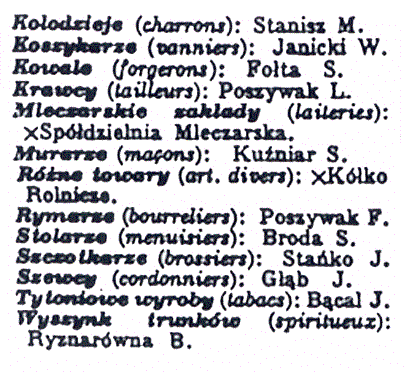 Translation:

GAĆ

Village and community,
Przeworsk Powiat (county), Przeworsk county court,
Rzeszow district court.
1712 inhabitants.
8 km from Railway station
Telegraph,
Telephone in Kańczuga
Post-office in Markowa
1 Catholic Church

Landowners: Lubomirski ks And. (283)
Midwives: Götz A. – Siata M.
Blacksmiths: Ryznar J.
Fabric merchants: Adamczak J.
Carpenters / Joiners: Wyczarski T .
Hairdresser / Barber: Pacula F.
Savings and Loan Banks: X Kasa Steiczyka

Wheelwrights: Stanisz M.
Basket Maker/ Supplies: Janicki W.
Blacksmiths: Folta S.
Tailors: Poszywak L.
Dairy: X Spoldzienia Mleczarska
Masons / Bricklayers: Kuźniar S.
General / Variety Store / Sundries: X Kólko Rolnicze
Saddler / Master Maker of Horse Bells: Poszywak F.
Cabinet Makers / Joiners: Broda S.

Brush Makers: Stańko J.

Shoemakers: Glab J.
Tobacco products: Bacal J.
Public-Houses / Taverns / Liquor Stores: Ryznarówna B.

Translator's note: the X before name indicates that it was a Registered Business or Firm
---
© Copyright 2017 Kolbuszowa Region Research Group. All rights reserved.