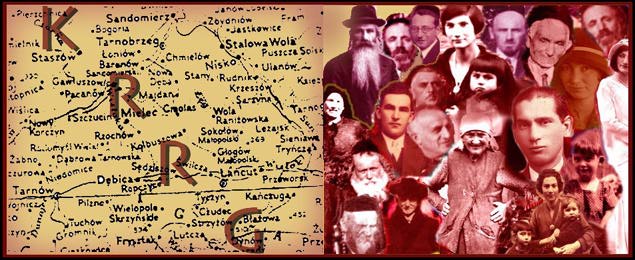 Photo of the Głogów Monument
---
Photo of the Monument built in memory of the Jews killed and buried in mass graves in the Głogów Forest.
Between 1942-1944 approximately 6.000 Jews from Blazowa, Czudec, Głogów, Kolbuszowa, Łańcut, Lezajsk, Majdan, Niebylec, Sędziszów Małopolski, Sokołów Małopolski, Strzyzow, Tyczyn, Rzeszów and other shtetlach nearby, were taken from the Rzeszów Ghetto to the Głogów forest, just N of Rzeszów and killed by the Nazis.
The largest number were killed between July 7-18 1942. The victims were ordered to undress and stand before the gaping pits and were mowed down by machine guns. Many fell into these mass graves while still alive. The Nazis poured sand over the mass graves and levelled them with bulldozers. Peasants living in the vicinity reported hearing cries and moans for several days after the massacre.
This monument was built in memory of the Jews who lie in these mass graves.
Submitted by Susana Leistner Bloch. Photo was taken during her visit October 1999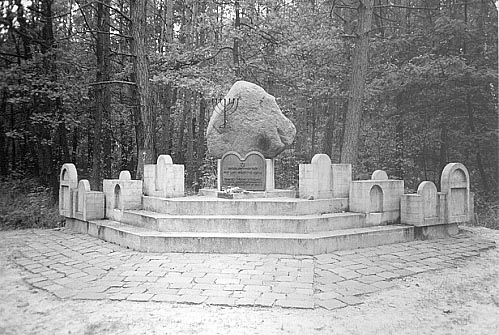 ---
© Copyright 2002 Kolbuszowa Region Research Group. All rights reserved.
Compiled by Susana Leistner Bloch and Neil Emmer
Back to KRRG Holocaust Shtetlach Page | Back to Glogów Shtetl Home Page