Documents & Correspondence
---
This material was given to Ami Elyasaf's father Prof. Nahum Kristianpoller on his visit to Baranów on August 2009.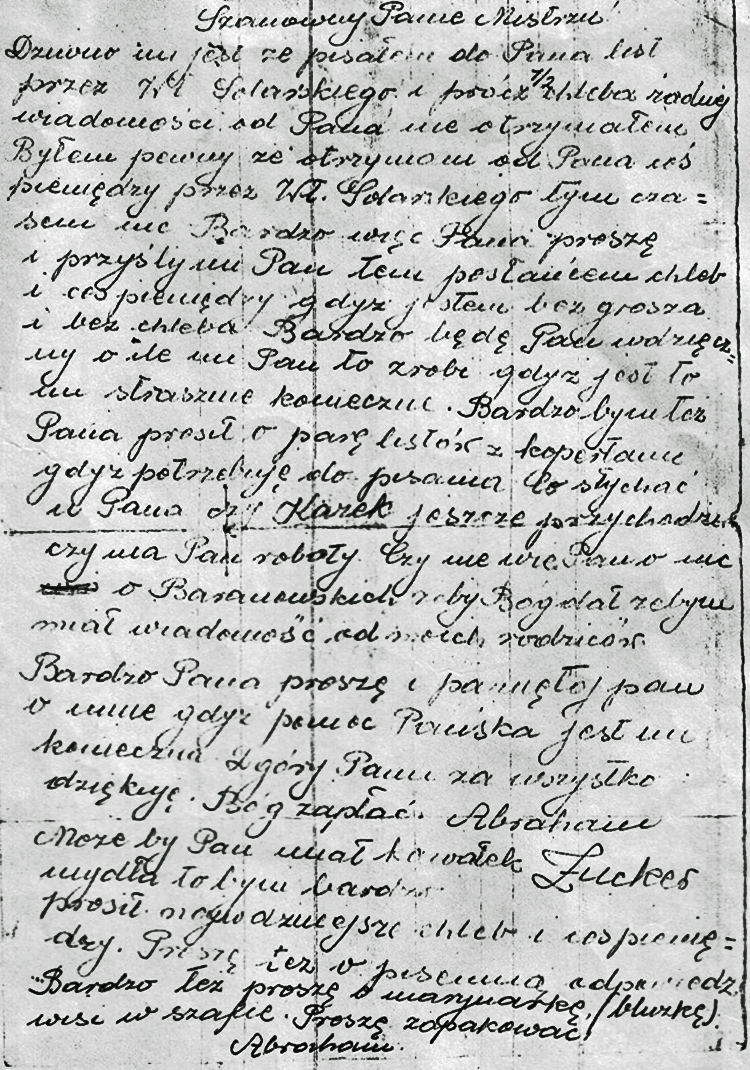 Abraham Zucker confirms receipt half a loaf of bread, that was brought to him by Mr. Wladislaw Solarski (he brought more bread for a larger number of Jews).
---
© Copyright 2015 Kolbuszowa Region Research Group. All rights reserved.