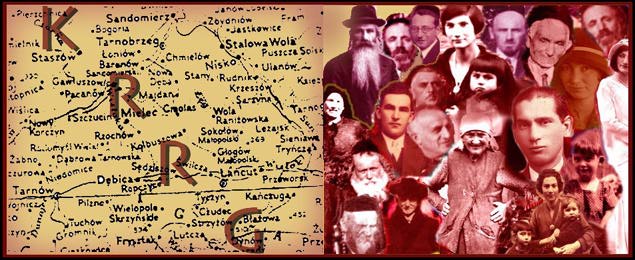 People and Names I Remember
---
People and names I remember.

By George Salton

There were a number of families named TUCHMAN.
The two brothers GOLDMAN who bought and sold wheat.
The fiddle playing barbers GARFINKEL.
The WAKS who owner the iron store.
The HOFFSTTETERs, BECKs, HORNs, ROSENBAUMs, SALZMANs,
The WILDMANs who owned and drove the busses to Rzeszow
KRIEGER who owned a candy store and winked as he gave us kids a little more ice-cream that we should have gotten for our 5 groszen
TUWIM, KOHN, APFELBAUM, PINKAS, RYBB, ZIMMENT, VERSTANDING and so many others, men, women, children and our Rebbe whose faces I

remember but whose names I can no longer recall.
---
© Copyright 2017 Kolbuszowa Region Research Group. All rights reserved.