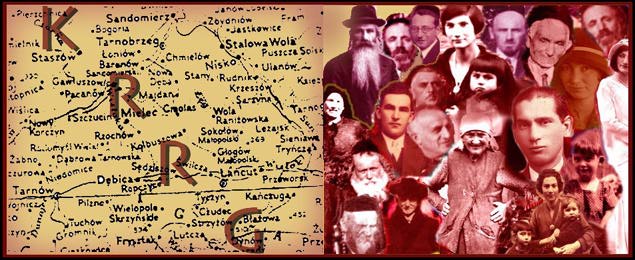 Trzebós Business Directory
---
Business Directory: The 1929 Business Directory. Submitted and translated by Susana Leistner Bloch.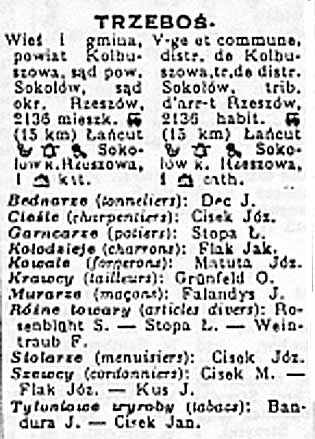 TRZEBÓS

Sokolów county court,
Rzeszόw district court.
2136 inhabitants.
15 km from the railway station in Lańcut
Telegraph and telephone and Post-office in

Sokolów and Rzeszow
1 Catholic Church

Coopers:

Dec J.
Carpenters: Cisek Józ.
Potters: Stopa L.
Wheelwrights: Flak Jak.
Blacksmiths: Matuta Józ.
Tailors: Grünfeld O.
Masons / Bricklayers: Falandys J.
Variety Store / Sundries: Rosenblaht S. – Stopa L. – Weintraub F.
Cabinet Makers / Joiners: Cisek Józ.
Shoemakers / Cobblers: Cisek M. – Flak Józ. – Kus J.
Tobacco products: Bandura J. – Cisek Jan
---
© Copyright 2017 Kolbuszowa Region Research Group. All rights reserved.