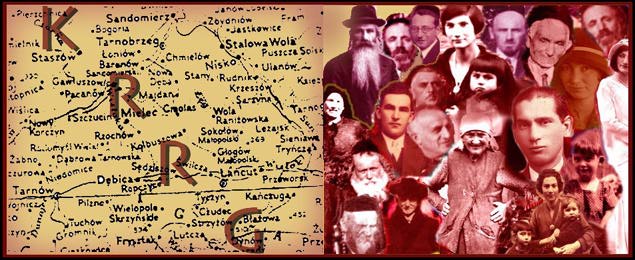 Redel - Lippel Family Biography
---
Redel - Lippel Family Biography.

Submitted by Carl Redel

My grandparents, from my father's side, Alter and Malke REDEL moved from

Wolice Lugowa to Sedziszów, where they lived with their daughter Chaya and their sons Chaim, Ydel, Velvel, Leizer, Chaskel (my father), Dovid and Pinie.

My grandparents, from my mother's side, Kalman and Sarah LIPPEL lived in Góra Ropczycka about 2 km south of Sedziszów. This village had a population

of 849 persons (1921 data) among those, to the best of my knowledge, included two Jewish families. My grandparent's children were: Rifkah, Chayah, Adolf, Dovid, Benjamin, Chaskel, Gitel and Golde (my mother).
---
© Copyright 2017 Kolbuszowa Region Research Group. All rights reserved.