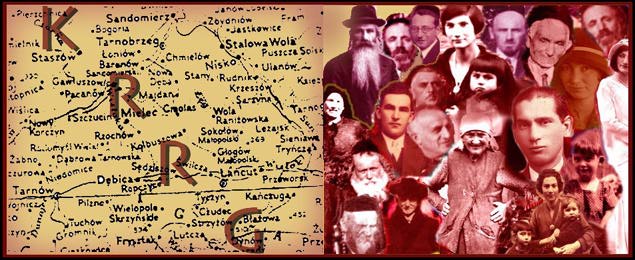 Cover sent by the Judische Kultus Gemeinde Raniźów to theKreishauptmannschaft in Reichshof
---
Below are thumbnails of the front and back of a cover sent by the Judische Kultus Gemeinde Raniźów to theKreishauptmannschaft in Reichshof, postmarked June 5, 1941. The cover bears a lightly stamped violet Raniźów Judenrat box cancel and a red Judische Kultus Gemeinde Raniźów (German and Polish) cachet on the front and a red circular cachet on the back.


Courtesy of Edward Victor
http://www.edwardvictor.com/Holocaust/Ghetto_Home.htm
---
© Copyright 2019 Kolbuszowa Region Research Group. All rights reserved.