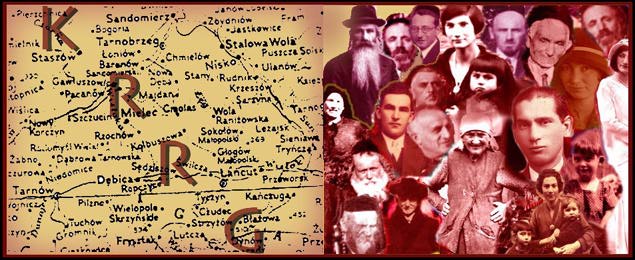 Wampierzow Business Directory
---
Business Directory: The 1929 Business Directory. Submitted and translated by Susana Leistner Bloch.
Translation:

WAMPIERZÓW

Village and community,

Mielec Powiat (county), Mielec County Court,

Tarnów District Court.

1596 inhabitants.

13 km from Railway station

Telegraph and telephone in Mielec

Post Office in Wadowice Górne

Wheelwrights: Pietras A.

Blacksmiths: Górski S.

Liquor Stores: Goldklang B.

Tobacco Products: Masiarz J. – Strychartz J. – Wybraniec W.

Windmills: Krupski F. – Kulig G.

License Public-Houses / Taverns: Adler I. – Seewald R.
---
© Copyright 2002 Kolbuszowa Region Research Group. All rights reserved.