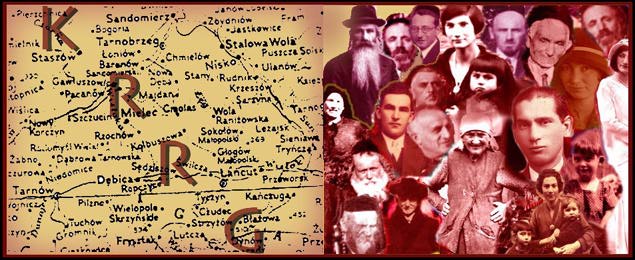 Radomyśl Wielki - Speech by Eisig Leibowicz
---
Speech by Eisig Leibowicz made during the Radomyśl Wielki Commemoration, July 19, 1992

Notes from the editor:

Polish Speeches and articles were translated by Mr. and Mrs. Chaim Johanen Banker, Kasia Jerzak and Krystina Brozyna. These materials were assembled and edited by Morty Miller [the editor]

Notes from Susana Leistner Bloch:

The Commemoration of the Fiftieth Anniversary of the Annihilation of the Jewish Community of Radomyśl Wielki took place on July 19, 1942. Relatives and friends of those who were murdered were present. Families came from many places, including Tel Aviv, Natanya, Haifa, New York and Paris.

Mr. Jan Ziobron, the President of the Society of Friends of Radomyśl Wielki, organized the commemoration. After Mr. Ziobron speech and introduction of the invited guests the Kaddish [Jewish prayer for the dead] was recited. Poems written by Ruven Eisland, a Jewish poet from Radomyśl were recited by a group of students.

Reprinted with the permission of Morty Miller, Editor

Click on the pictures for a full size version. However, these are large pictures. They may take a while to load.
---
© Copyright 2015 Kolbuszowa Region Research Group. All rights reserved.