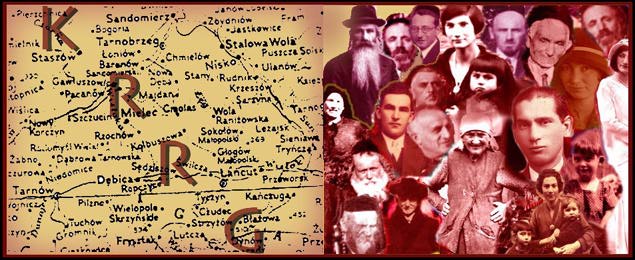 Radomyśl Wielki - Partisan Warfare
---
Radomyśl Wielki - Partisan Warfare By Helena Ausenberg

October 15, 1945

Notes from the Editor:

The typewritten original of this statement is at the Jewish Historical Institute, Warsaw Poland This account was translated from the Polish original by Kasia Jerzak – Larsen. The attached map is not part of the original account; although it is only roughly drawn to scale, it does indicate the location of many of the sites referred to on this account. At the top of the first page of the original is the following attribution:

Helena Aussenberg, born 1914, a tailor living in Radomyśl Wielki in 1939, Currently living in Krakow. Also on the first page is the stamped notation, Zydowski Instytut Historyczny Warsawa, al. Swierczewskiego 79 At the bottom of the page is typed the credit, Aussenberg Helena 15. X. 1945

April 17, 1997. Morty Miller

Reprinted with the permission of Morty Miller, Editor

Click on the pictures for a full size version. However, these are large pictures. They may take a while to load.
---
© Copyright 2015 Kolbuszowa Region Research Group. All rights reserved.