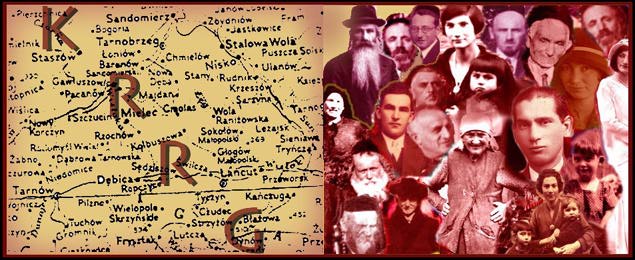 Przeworsk Archival Holdings
---
The following Archives have documents for Przeworsk:
Central National Historical Archive of Ukraine in Lwów
Volumes of courts of the first instance and of the district courts of Przeworsk (before 1795).
~~~~~~~~~~~~~~~~~~~~
Przemysl State Archives
Archival records of Przeworsk from 1664-1950
Contents:
Extracts from the documents of municipal authorities and court of assessors, archival records from the period of partition
(the end of 18 c. up to 1918), documents of municipality from 1918-1950.
Documents of churches and religious institutions : Jewish Communities
Department documents of Government and special administration from 19 and 20 century
District authorities, presidiums of people's town, district and village councils, state repatriation offices, district electoral committee.
Documents concerning administration of justice from 19-20 c.
Courts of justice and notariates:
District court of justice of Przeworsk
Documents of notariates of Przeworsk
Archival records of elementary and secondary schools
Archival material of cooperatives, banks, credits and social institutions, trade unions and associations from 19-20 c.
Archives concerning family properties, private collections
Army Recruitment lists for the years 1795 to 1914
Please note that up to 1995 there were Birth, Deaths and other archival documents but the last time the Archive was contacted these records were no longer available at the Przemysl Archives

How to contact the Archive:

Seat of The State Archive in Przemyśl
37-700 Przemyśl, ul. Lelewela 4
tel.+48 16 670-35-38

Fax.+48 16 670-76-34,

E-mail : archiwumprzemysl@c-net.pl
Director: Bogusław Bobusia, M.A.
---
© Copyright 2017 Kolbuszowa Region Research Group. All rights reserved.
Compiled by Susana Leistner Bloch and Neil Emmer