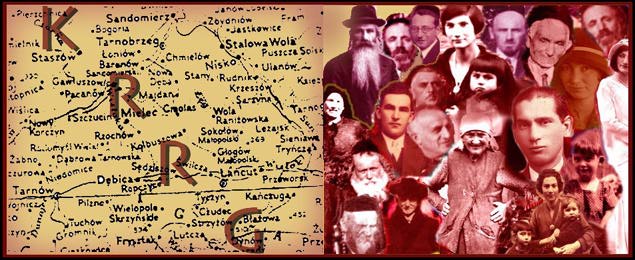 Postcard from Pysznica (near Nisko) dated April 10, 1940
---
With the Nazi victory over Poland in September, 1939, nearly 2,000,000 Polish Jews came under German control, including about 500,000 Jews in the territories incorporated into the "Greater Reich" (Danzig, West Prussia, Poznan and Eastern Upper Sielsia. Soon thereafter, the idea of using Polish territory as a "dumping ground" for the Jews of the Greater Reich, which now included Austria and Bohemia, took hold of the SS leadership. After the September 28, 1939, agreement between Germany and the Soviet Union ceding the Lublin region to the Germans, plans were developed for the "Lublin Reservation", a "Reichs-Ghetto".
Adolf Eichmann was designated as the head of this program, and he chose Zarzecze, a village near Nisko on the San River, as the transit camp in the Lublin region to receive the deportees. Eichmann decided that the first deportees would come primarily from Mahrisch Ostrau (today called Ostrava), a town in the Bohemia-Moravia Protectorate near the Polish border. On October 18, 1939, the first transport took place and included among the 901 deportees were Jewish engineers, carpenters and artisans who would be primarily responsible for construction of the barracks. It is clear that Eichmann assumed that these transports to this transit camp were a prelude to the deportation of all the Jews in the Greater Reich. The plan continued with several transports from Vienna and Katowice, but futher implementation was halted due to problems with transportation and other priorities. In April, 1940, the camp was dissolved and 501 Jews were returned to Austria and the Protectorate.
Postcard dated April 10, 1940, from a deportee at the nearby locality of Pysznica (near Pilzno) to a loved one in Vienna indicating that he would be leaving Nisko for Vienna in a few days and in fact might be home before the card arrives
Click on the pictures for a full size version. However, these are large pictures. They may take a while to load.

Photos courtesy of Edward Victor
Judaica Philatelic Resources
---
© Copyright 2019 Kolbuszowa Region Research Group. All rights reserved.