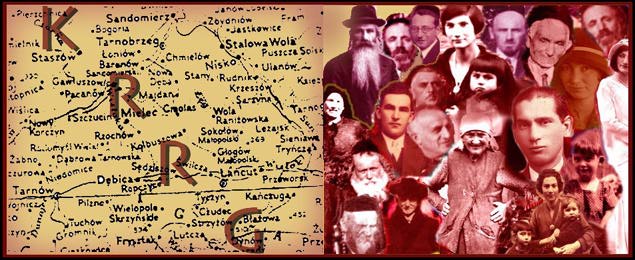 Nisko - Wikipedia
---
| | |
| --- | --- |
| Nisko Flag | Nisko Coat of Arms |
Nisko is a town in south-eastern Poland on the San River, with 15,800 inhabitants as of 2000. It creates a small agglomeration with its neighbouring city, Stalowa Wola.
During forty years (1868 - 1912) of ruling the second private owner of Nisko, Sir Roger Resseguier and his family, the village became one of the greatest estates in the neighbourhood. There were built a railroad station, a hospital, a church (now - three), schools, factories, Austrian Army Base (currently Polish Army Base), a palace of the Resseguiers family (actually - a hospital building). Most of these building are used for today. The village was also the capital of administration unit, Powiat Nisko.
In 1914, when World War I began, many buildings in Nisko were destroyed by Russian Army, which attacked Austria. In 1918, Polish gained control over the government in Nisko and the village was joined into new-formed Republic of Poland. After the war, the village was developing very quickly. However, it became a town just in 1933. In 1938, Polish governments joined Nisko into COP (Centralny Okręg Przemysłowy, eng. Central Industrial Area). It was a milestone in history of town, because there was started build of foundry and power-plant in the forests on the west borders of Nisko. The programme of industrialization was stopped, when Poland was attacked by Germany in 1939.
While Poland was occupied by German forces during World War II, Nisko became part of the Nazi government's plan to relocate Jews throughout Europe. Beginning in 1939, many Jews were shipped to a "reservation" at Nisko, where they would be dumped and left to fend for themselves. At this point in Nazi Germany, the policy of mass Jewish killings had not yet taken shape and Germany's plan still seemed to be the indirect death of European Jews through exile and deportation to inhabitable locations without sufficient supplies, rather than outright murder in extermination camps.
While many Jews were shipped to Nisko and left to die without sufficient food or shelter, the plan of a "reservation" at Nisko was eventually abandoned. The relocation of Jews to Nisko is sometimes viewed as a stepping-stone in German policy towards the widespread placement of Jews in ghettos throughout Europe, which the German government began to do shortly after the invasion of Poland in 1939 and, finally, the mass deaths of Jews at the hands of the Nazi government in extermination camps.
Situated in the Subcarpathian Voivodship (since 1999).
From Wikipedia, the free encyclopedia
---
© Copyright 2008 Kolbuszowa Region Research Group. All rights reserved.