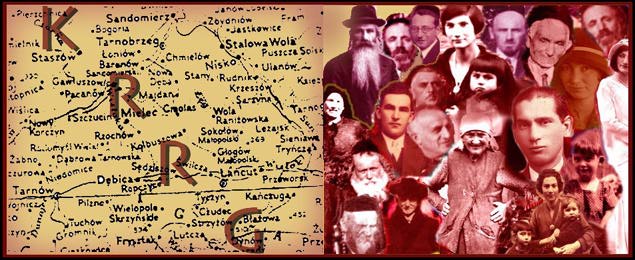 Błażowa
entry in the1929 Polish Business Directory
Translation
---
Translation
Column 1
Błażowa
Small town, Rzeszow County. Tyczyn County Court
Rzeszow Regiona l/ District Court.
Altitude: 327 meters
Total population: 6.687
Railway station 1 km. – Rzeszow, on the Rzeszow – Jaslo railway line
Post Office, telephone, telegraph in the Municipal Office
Merchants Trade Guild, Artisans Trade Guild "Unja"
1 Catholic Church
Livestock and Pigs Market on Wednesdays.
Fairs: 7/1, 1Ί/3 , 8/3, 2/7, 27/7, 30/9, 12/11
Brick Kiln, Mills. Distillery, Sawmill.

Mayor: Jσz. Kuliga
Volunteer Fire Brigade. Commander: Leon Ilajnovski
Physicians: Kleiner Emil dr., Solarski Julj. dr. (GYN.)
Column 2
Landowners: Silber Asher (48)
Midwives: Guzikiewicz M. – Huk K.
Pharmacies: x Brześ A.
Tinsmiths / Tinware: Tag J.
Fabrics / Fabric Merchants: Beller S. – Hornstein – Intrator
– Kobilaner Sz. – Kobilaner I. – Frδnkiel Sz. – Kresch F.
– Landau M. – Lichtman N. – Neiss S. – Ratz. M. – Reich L.
– Schlager O. – Schnell J. – Steppel R. – Steppel S.
– Weiss F. – Weiss J. – Sturm E.
Cattle Trade: Beck I.
Brickyards: Kuliga J. Rząsa K. & Co.
Carpenters: Kolodziej J.
Confectioners: Reiss Ch.
Poultry: Goldman L.
Wood: Hesh A. – Schnell D.
Hairdressers: Dreiband L.
Furs: Wallach Ch.
Dry goods / Notions / Fancy Goods: Schnell P.
Distilleries: Silber A. J.
Information Offices: x "UNJA" [Society]
Savings and Loan Bank: x "Pomoc" (Sp.z.o,o), Credit / Loan Society Ltd.
Grocers (excluding bakery and dairy): Graźiński J.
– Lauberfeld E.
Wheelwrights / Cartwrights: Kocσj M.
Chimney Sweeps: Hegenberger W.
Horse Traders: x Lipiner B. – Wang K.
Blacksmiths: Grzesik J. – KakubczyK J. – Pałlak G.
Tailors: Berner N. – Chuchla J. – Leinhard M.
– Weiss D.
Kitchenware: Tag J. O.
Forestry Operations: Silber U. & Rząsa K.
Flours: Lauberfeld E.
Mills: x Beben M & T. (mot.) – Drewniak T. – Pyra A.
– Zielińska M.
Masons / Bricklayers: Inglot A.
Dairyman / Milk Products: Brander K. – Klauzner S.
Fertilizers / Chemical Manure: Mόnzer B.
Shoes: Scheps T. – Walloch Ch. J. – Walloch O.
Bakers: Kresch M.
Linen Manufacturers: Atlas J. – Lieber J. – Zoller R.
Variety Store-Sundries: Blleiber L. – Blumberg R.
– Bratter S. – Brauder Ch. – From S.
– Fussman W. – Goldman J. – Goldsand E.
– x Gratyński J. – Hillinger S. – Kessler M.
– Klauzner M. – Kresch M. A. – Landau M
– Langsam F. – Lauberfeld E. – Mass R.
– Meller B. – Neiss S. – Pasternak E.
– Pinter M. – Pleśniak W. – Reiss Ch.
– Rząsa T. – Schlechterman A. – Schwartzman G.
– Steinmetz M. – Wallach I. – Wallach S.
– Weissberg Sz. – Werner L. – Wiesenfeld B.
– Wiesenfeld . S – x Kσlko Rolnicze [Agricutural Assoc.]
Butchers: Plesniak T.
Automobile Services / Transportation: Palac Wl. – Wahl L.
Saddlers / Leather Cutters / Horse Bells: Jakubczyk L.
– Rubinfeld D.
Leather / Hides: Guzik 0. – Hoch A. – Idler M. – Intrator E.
– Wallach S. – Weiss B.
Food Products: Schlechtman \
Junk / second Hand Goods Dealers: Schnell J. – Zwiechel M.
Carpenters / Joiners: Krygowski
Cobbler / Shoemakers: Hajnowski L.
Locksmiths: Piłat E.
Sawmills: Zielińska M.
Tobacco Goods: Wilk M.
Ready-Made Clothes: Zwiebel M.
Liquor Stores / Public-Houses: Fussman J. – Herzberg M.
– Karpf S. – Litra W. – Reich N – Scheps M. – Taffel A.
Iron Products/ Cast Iron / Hardware: Intrator M. – Intrator S.
– Reich S.
Translator's notes:
The X before name indicates that it was a Registered Business or Firm.

Sp.z.o,o is abbr. of Spolka z Ograniczona Odpowiedzialnoscia = limited company. = Ltd.

(mot.) – abbr. of "motorowy" = motorized mills that used steam, diesel or gas engines.
Submitted and translated by Susana Leistner Bloch
---
© Copyright 2008 Kolbuszowa Region Research Group. All rights reserved.