Ekaterinoslav Guberniya
Mariupolskii District
Jewish Colony No. 15
Zatishe
Bakhers
47° 32' / 37° 25'
| | | |
| --- | --- | --- |
| Zatishye school and synagogue, 1904. | | Zatishye administrative office, 1904. |
| Zatishye. | | Zatishye childrens hospital, 1922. |
| Zatishye Holocaust memorial. | | Zatishye Holocaust memorial list. |
| Zatishye Holocaust memorial list. | | Zatishye Holocaust memorial list. |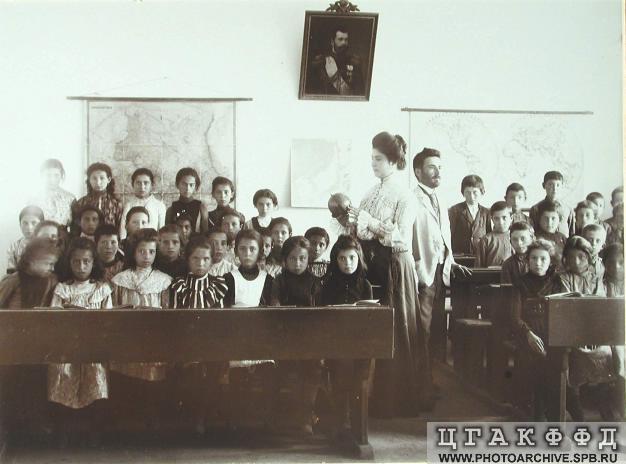 Zatishye school class, 1904.
Established 1855
Population:
At the end of 1885 there were 40 families in the colony.
From the Hebrew Press: ("Extracted and translated from the newspaper copies by Chaim Freedman).
Hamilitz 1885; August 9)
On Sunday, the day before Rosh Khodesh Av, fire broke out in Colony Bakhers, called Zatishye, which belongs to our brethren of the House of Israel. Nineteen houses were burnt to the ground together with the barns. The unfortunates who have until now supported themselves by the toil of their hands are in dire need of assistance. -Levi Reuven Zimlin (Berdyansk)
Surnames: Druyan, Forshtat, Knishevitsky(Knushevitsky), Luker(Liker), Perlman/Perelman, Rozenberg, Temnik, Vozhik, Yamnitsky.
Sources: WWWW, Our Father's Harvest Supplement, Avotaynu XIII/4/31
Zatishye colony - many articles coordinated by Liza Giller http://zatishye.ucoz.ru/